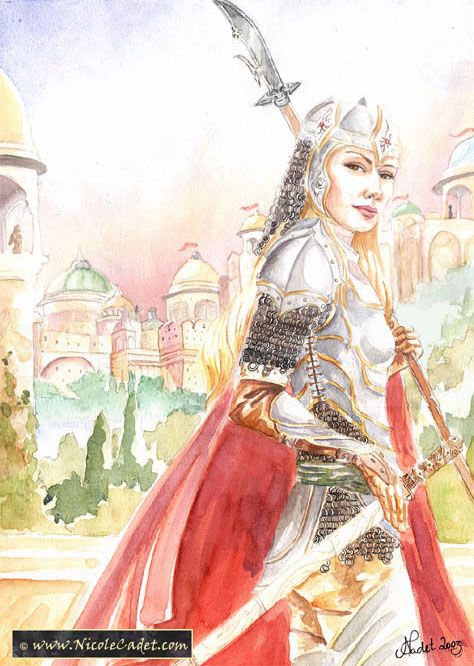 Hey there dearest Lighty friends,

Well I think I might be ready – but ready for what, I just do not know.

Today is a dreary, wet and a dismal Saturday here in Oz – Surprise! Surprise! More rain, this time with a smidge of a chill in the air. Autumn is here at last, a sudden turn in the seasons, as we've experienced some superb 'Indian Summer' weather for the last week. Nevertheless, it's kind of ambient and cozy, feeling nice and snug, warm and dry in my little house. There's something really special about falling asleep on a Friday evening - being lulled into slumber by the noise of the rain falling on a tin roof (a very Aussie thing lol). Comforting and soothing, particularly when you know you don't have anything significant to do the next day (other than vote – we currently have our Council elections here is Queensland atm – already done and dusted. Voting is compulsory here in Oz).

Man!!! To say I have been very, very busy for the last couple of weeks would have to be the understatement of the century. The energies between mid February to the end of March, saw me flat out and utterly exhausted 'like a lizard drinking' lol (another Oz slang term). I had absolutely no inclination to do anything really, only the very basics. I was feeling completely physically, emotionally and spiritually depleted and I noticed that I had acquired a somewhat negative attitude towards all sorts of things. I must admit, all this waiting didn't help either, waiting, waiting and more waiting – but waiting for what??? It was all really starting to bring me down – all the way down to 'China Town'. I found myself beginning to suffer from a frayed temper, becoming very short on patience and extremely restless. Like I should be doing something, but I just didn't know what. I'm sure quite a few of you have experienced the same or similar sensations as I have described above.

So as it goes, it goes. About three weeks ago, I awoke – but instead of wanting to just lie there in bed and go back to sleep, due to sheer tiredness and partial boredom heehee. I heard an extremely insistent voice in my head very clearly and precisely say to me, 'Get up now, you have a lot of things to do to get ready'. Honestly, I didn't hesitate for a sec, I did just that – it was like I was suddenly a recharged 'Energizer Bunny' lol. I had somehow acquired an endless reserve of incredible energy. I felt an abundance of uncontrollable motivation.

The voice in my head, was shouting at me by this time 'Get your shit together girl, clean up your act and get your house in order – NOW!!!' So that is exactly what I have been doing, I didn't even question the reasons behind my so called, specific agenda.

I have been totally preoccupied cleaning, sorting, chucking things out, selling belongings I no longer need, organizing my financial affairs, stocking up on depleted supplies. I've been through everything I possess. Even cleaned out my car, put it in for a service, had the tires checked, balanced and realigned. I can't believe this - I even tidied out my handbag (my life support system lol). Went through my fridge, tossed out all the junk food which it held in secret little 'hidey holes' and replenished it with good, healthy nutritional goodies. Paid every bill that had been outstanding for a while (I'm terrible – I have a bad habit of paying my accounts rather late – usually only when I get a letter of demand heehee). Sorted out my rental property and have decided to put it on the market. It will be advertised next week. I need to get my finances sorted once and for all. Had a garage sale last weekend, you know what they say, 'one man's trash is another man's treasure' – I made quite a healthy little profit to boost the old coffers lol.

At work, I have ploughed through all my outstanding tasks and everything is up to date – nothing is in my 'in tray' – would have to be an absolute first, to the astonishment of many of my work colleagues lol.

So I have only kept the bare essentials, stuff that I really need. Who needs three TV's for god's sake??? I barely watch the 'idiot box' anyway. Gathered and placed all my important documentation in a safe place, which is easy to grab in an emergency. Restocked my 'First Aid Kit', one for home and another for my car. I've upgraded my home and personal security – reinforced doors and bars on my window etc.

It's really quite weird – for the last couple of months, whenever I have gone shopping, I have been sublimely purchasing non-perishable items. Tinned food, long life milk etc, I have five days of fresh drinking water and cans of fruit juice, all this stuff I have put away in a locked cupboard in my garage. I even bought a two man tent – with a sleeping bag (all neatly folded away in the boot of my car). I don't know what could have possessed me to do such a thing – I hate camping. I've also bought packets and packets of long life batteries, torches and candles. Cleaned the BBQ and refilled the gas bottle. Tidied up the garden, chopped down dangerous trees and removed all objects that could be hazardous, or may become potential projectiles. Not to be forgotten, are the poor old kitty kats, they've all had a trip to the vet, vaccinations all up to date, bathed, de-fleed and de-wormed – much to their indignant chagrin lol.

I've even mapped out an 'emergency plan', with regards to getting to my family if I have to. I'm in the process of trying obtain some fuel if reserves run dry – in the meantime, I'm determined to keep the fuel tank in my vehicle, on 'full' all the time. I think my family regard me as completely insane – but I don't care. They dare not argue with me, as I feel stronger and more determined than I have ever felt before. There has to be a reason behind the 'method to my madness' at present. All this is just based on pure instinct, I have no idea why I am doing this – I just am.

So now I feel satisfied. My mind is resting a little easier for some unbeknownst reason – it really defies all logic, but in my head, it all makes complete sense. I guess I'm ready – for whatever may happen. Hopefully, nothing too sinister, but I'm ready for anything – well as ready as I believe I'm ever going to be. I think lol. I liken myself to a well primed 'warrior' – just not sure who or what I'm supposed to be battling. I'm through fighting against myself, completely boring and a total waste of time heehee (sometimes I win – sometimes I lose). I know this all probably sounds absolutely crazy and bazaar behavior on my part, even I'm questioning the rationale behind it all. I just sense something is looming on the horizon, I can just feel it.
Am I scared??? I hear you ask – definitely no, not at all. I fear less now, than what I ever did before. I'm more than ready to take on the world, if I have to.

As Lord Baden Powell (founding patron of the Boy Scouts) once stated 'Be Prepared'. Dib Dib!!! Dub Dub!!! and 'All That Jazz'.
Much love and happiness to you all
Ish )O(