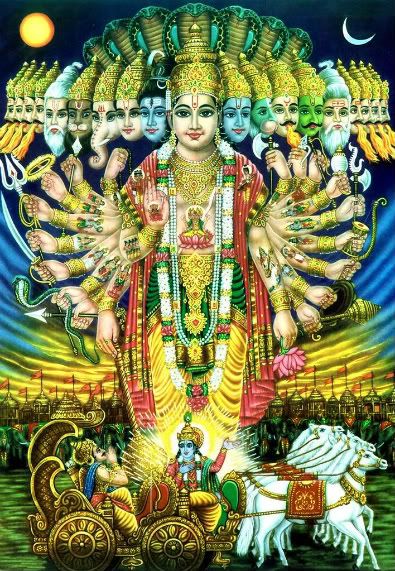 ~**~ Asatho maa sad gamaya:
From the unreal, lead me to the Real. The unreal is this ever-changing objective world;
when one is detached from this and attached to the Eternal Divine within, he reaches
the Real.
~**~ Thamaso maa jyothir gamaya:
From darkness, lead me into Light. No darkness is as thick as Ignorance of one's
own Divinity; when That is known and experienced, one is in the Light.
~**~ Mrthyor maa amrtham gamaya:
From death, lead me into Immortality. When one identifies himself with the body
and the senses, which are subject to death, one is in 'death' ; when one knows
he is the undying Atma (a wave of the Ocean, which is God) he is in Immortality.
Bhajan Book of
Sri Sathya Sai Baba ~