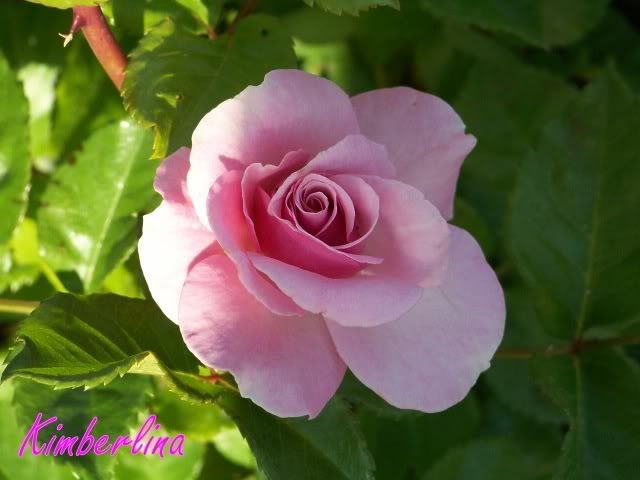 ~**~ It's great to see that the roses in other countries have the same name as in Australia ~**~
I just received a beautiful floribunda rose picture from Soferia on my Guestbook, and that,
my dearest friends, sens me into memory overdrive. If you have ever had the chance to
grow roses, watch the first bloom open, then watch the others blossoming, one after the
other, it is like being a Mum all over again............to Nature! lol
Floribundas are roses that have heaps of buds on the bush and produce masses of color
and if perfumed ones, a great draw card for anyone who passes by. You get to meet the
neighbours who also love gardens, and the Post-lady just loved to ride slowly past the fence
to take in the perfume of the Apricot Nectar floribundas I had planted across the front fence.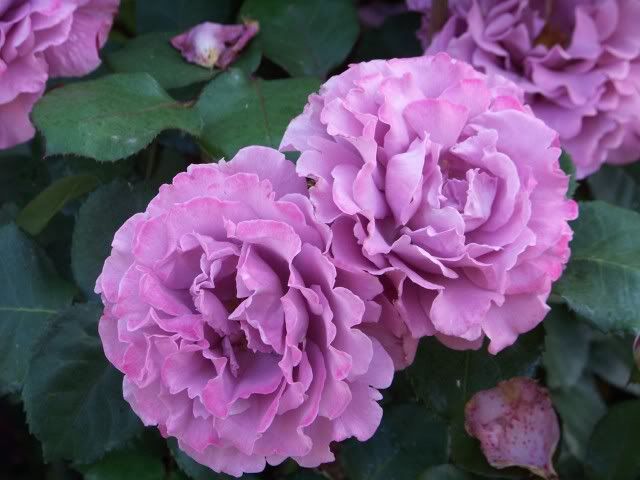 *~* The above rose is called Angel Face which is a beautiful pink in real life and as you can see, another floribunda. *~*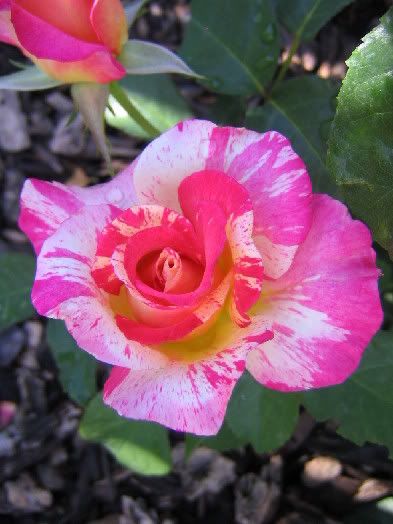 The above rose is a Hybrid Tea rose called Cabana. There are several striped roses out
that are really fun to integrate among the other roses, especially the paler color ones, as
they stand out beautifully! I had one called Candy Stripe.
I also had an exquisite climbing rose called Pierre de Ronsard (above) climbing over an archway
leading into the front garden. It is like the old English roses, soft and multiple-petalled,
with a sweet perfume.
Someone has taken the name "Tea Roses" quite literally here !
~~* Have a lovely day everyone, take time out to smell the roses, Tara *~~