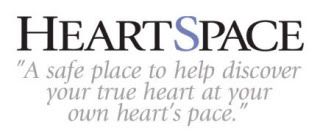 For anyone who has come to know me, I have reveled long in the labyrinth of "the puzzle" to gain knowledge for more wisdom and understanding...
it is from there, I have come to know myself, the light and the dark...what resonates as truth with my heart and what doesn't. What feels
harmonizing , and balancing.
Long ago a "teacher" told me to always ASK for the Highest Guidance My Consciousness would Allow...and from there,
I have found myself in a constant state of growth and expanding perceptions and understandings....
there are many levels of Us with many different perceptions:)
Out of the book cave, George Kavassilas is back in his first interview, with another June 29 on Project Camelot.
Tho, he got the slam "v "dunk here at LW from the GFL'ers, .....
I reintroduce his vision of the "Matrixes that envelope our Creation".
Everyone's path is an Individual Soul's Journey. Not One Size fits All.
Our* 8 billion* Souls are in many stages of experience , growth and maturation.
There is NO Judgement. Its all Growing God within Us.
With an open mind and expanded heart you will discern for yourself & find your own way. Follow No One but what is from the Heart of You.
Allow wisdom to grow thru open search & observation, and experience. Along with the past, Weigh new ideas, discovering,
asking & listening only to the sovereignity of your intuition & imagination* Your God Source !
With gained understandings , Expand your power & being into moving with It's Innate Limitless Potentials.
Find & integrate Your Own Pieces from EVERYWHERE :)

FEAR NOT ALL the Many ideas and Insights, as they bring you to Knowing YourSELF..... What works for you Now, and what doesn't.
.... and don't be resistant or surprised if that keeps on changing too:) haha....
It s the Fine Art of UnKnowing....and Living the Moment Now ! I Love You, Annie
http://podcasts.truthfrequencyradio.com/truth_frequency/truth_frequency.06-23-2012.mp3
http://www.our-journey-home.com/
george's highly anticipated new book Our Universal Journey is here...
01-May-2012
with love, in peace and service, Annie