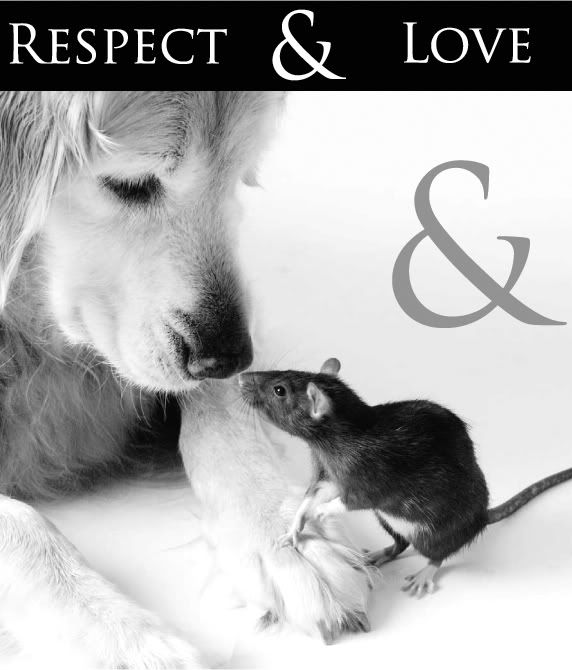 Hey there dearest Lighty friends,
Man!!! It's sure is ruff and wild out there, particulary more so for those Lighty's who are somewhat rather subdued, meek and mildly mannered. The 3D must appear like a savage and hostile jungle to them.
Being the kind of Lighworker that I am, I love nothing more than a bit of rough and tumble heehee. I like to think I can mix and match it with the best. I refuse to be a victim of my life circumstances, I will not be a doormat for other's to wipe their feet on, I will retain my hearts integrity, primary purpose and cause, no matter what obstacles I am faced with. If the world appears tough - well I'm tougher and so is the LIGHT. I WILL ALWAYS ATTEMPT TO RESPECT ALL & HARM NONE - Respect is a two way street. You Give It - You Get It. Start by RESPECTING yourself.
Kind words and a real good heart
Doesn't mean you get respect
Kind words and a real good heart
Doesn't mean you get the best
It doesn't mean they won't get brutal
It doesn't mean they won't assault you
With a kind heart
With a kind heart
Bad guys sometimes hard to find
Cos they don't all dress in black
Good guys sometime make mistakes
I say don't look
Don't look back

Be mindful how you get used up
You can't always
Trust an honest man
Be mindful how you get used up
You can't always
Trust an honest man
You gotta make your own beginning
Mark it down
Growing pains
With a kind heart
With a kind heart
Kind words and a real good heart
Doesn't mean you get respect
Kind words and a real good heart
Doesn't mean you get the best
It doesn't mean the whole world loves you
It doesn't mean more than it means
A kind heart
A kind heart
Kind words and a real good heart
Doesn't mean you get respect
Kind words and a real good heart
Doesn't mean you get the best
Much love, happiness and RESPECT to you all
Ish )O(