To be able to read comments and to add content you need to register
---
Advertise Here (More Info)
---
Stock Photos Wanted
Grab your camera and start a high-paying career in photography today! Work from home and be your own boss! Get to choose your own work hours. Shoot subjects that interest you most.


Mind Power Secrets
Brand NEW Ebook Reveals Life-Changing Secrets From Million Dollar Mind Power Research Program.


The Super Affiliate Handbook
How to create a second income stream from the comfort of your own home using affiliate marketing. This is the amazing true story of how a woman with NO business experience became a Super Affiliate earning $500,000+ (*) per year selling other people's stuff online.


Free Usui Reiki 1 Course
This beautifully crafted online Reiki course will attune you and open your world up the the amazing Reiki energy healing arts. A blessing, and a gift for every lightworker.


Build a Better Body
Join Thousands of Men and Women From All 4 Corners of The World Who Have "Burned The Fat" and Completely Transformed Their Bodies, Permanently, Safely And Naturally!


Get your Master Numerology Reading
If You Have An Email Account, Now You Too Can Receive a FREE Sample Of One of the Most Strikingly Accurate Numerology Readings You Will Ever Read!


Advertise Here (More Info)
IMPORTANT UPDATE - FEB 3rd : Sincere apologies for the system anomalies going on over January. We are now completing a whole system/server upgrade. This will be a big change in the look and feel of Lightworkers, however all content has been migrated to the new server and we will have a data Roll Back to Jan 11th 2016. Any data entered after this date will be lost, which is a shame but its been a very big job. Please make copies of any content you wish to keep and re-post to the new system when we go live. Target for launch is Feb 10th with ongoing development over Feb/March. The new server will be more stable, and up to date. With new and improved functionality, mobile compatible and more. Thank you for your continued support and sorry again for the inconvenience.
28 October 2012 - 7:08pm |
stellamaris
Thinking of all our LW brothers and sisters and everyone affected by the hurricane..including all the animals
May they all be kept safe and well ...
and a safe passage Home for those already gone to Spirit ..RIP..
Please if you can, join me in leaving candles here to support all those who need our love and light just now xxx
let's make a TOWERING INFERNO !!! X x X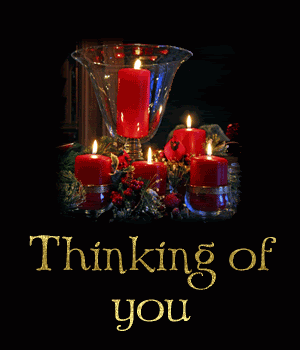 stellamaris's blog
|
Login
or
register
to post comments |
Tags:
Healing
,
Love
,
Planet Earth