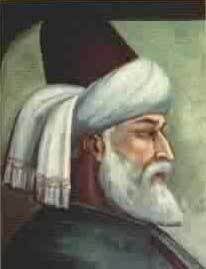 You come to us from another world,
from beyond the stars and the void of space.
Transcendent, pure, of unimaginable beauty.
Bringing with you the essence of love.
You transform all who are touched by you.
Mundane concerns, troubles and sorrows dissolve in your presence,
bringing joy to ruler and ruled, to peasant and King.


You bewilder us with your grace,
all evils transformed into goodness.
You are the master alchemist.
You light the fire of love in Earth and Sky,
in heart and soul of every being.
Through your loving,
existence and non-existence merge.
All opposites unite.
All that is profane becomes sacred again.


Look at me and hear me,
because I am here...
just for that!

Both light and shadow are the dance of Love.
Love has no cause, it is the astrolabe of God's secrets.
Lover and loving are inseparable and timeless.
Although I may try to describe love,
when I experience it, I am speechless.
Although I may try to write about love, I am rendered helpless.
My pen breaks, and the paper slips away
at the ineffable place where lover loving and loved are one.
Every moment is made glorious by the light of Love.

Oh lovers, where are you going? Who are you looking for?
Your beloved is right here. She lives in your own neighborhood.
Her face is veiled. She hides behind screens calling for you,
while you search and lose yourself in the wilderness and the desert.
Cease looking for flowers, there blooms a garden in your own home.
While you go looking for trinkets, your treasure house awaits you
in your own being. There is no need for suffering, God is here!


My heart is burning with love. All can see this flame.
My heart is pulsing with passion, like waves on an ocean.
My friends have become strangers and I'm surrounded by enemies.
But I'm free as the wind, no longer hurt by those who approach me.
I'm at home, wherever I am. And in the room of lovers I can see with closed eyes
the beauty that dances. Behind the veils intoxicated with love, I too dance the rhythm
of this moving world. I have lost my senses in this world of lovers.



The springtime of Lovers has come,
that this dust bowl may become a garden;
the proclamation of heaven has come,
that the bird of the soul may rise in flight.
The sea becomes full of pearls,
the salt marsh becomes sweet as kauthar,
the stone becomes a ruby from the mine,
the body becomes wholly soul.




~ R U M I





Dedicated to the Pure, Divine Love that IS You, my Holy Brothers & Sisters! I Love You! I AM You! ~ Amy "I AM Love"