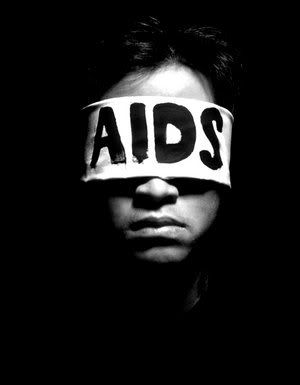 "AIDS CURE" US PATENT - Is AIDS Man Made ?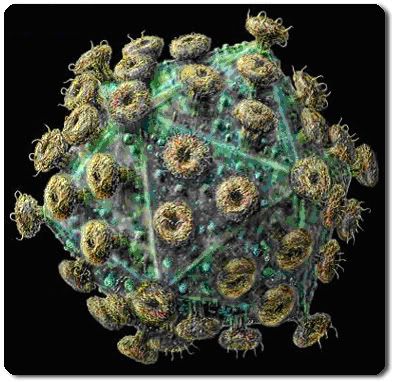 "U.S. GOVERNMENT HAS CURE FOR AIDS" WE MUST DEMAND ITS RELEASE NOW !!!!!!!
Remember . . . "Nothing is as it appears.
Please repost this!
The government not only created the virus but they also have a patent number for the cure.
Depopulation has always been the work of the power led elite to control or eliminate the masses. Henry Kissenger had mention this in a 1975 interview discussing the New World Order.
Now with over 50 million people infected world wide, Many of us have fallen victim as a result of Hiv and Aids or touched in some way…including myself… it truly isn't a funny.
It brings fear, separation and the dis-ease of our human family…
It is clear by the fear and terror that it creates, that HIV is another notch on the "WAR ON TERROR" agenda.
It is up to us to step into positions of power and activate the truth surrounding such agendas and to seek out other alternatives to healing, energy, social and political systems and being…
Hiv / Aids being a modern day prototype method in the depopulation and separation of our human family.
It is now clear, that as many of the so called 'conspiracy theories' – prove to be the foundation of certain important truths of our time, uncovering the inhumane acts of treason, greed, murder/ genocide and power based, fear driven leadership…
All of which has indeed created a climate of despair, fear and disease.
As we too rise up from our mortal confines and release the chains of comfort and discomfort we align ourselves to the greater good….
We too are delivered from ignorance
Though the truth may cause anger, dis-allusion, sadness it also brings "HOPE" and enlightenment…
As I have always said we are – In-formation !
I have been personally affected by HIV.
I have been with the afflicted, infected and affected… The effects are pandemic and systemic in the de-sensitization of our worthiness to personal power and the holistic health of all our brothers, sisters and children around our beautiful planet…
The time is now and we must speak out to rid the human condition of this parasitic virus of fear and disease that weighs heavy on the human unconscious…that which grows into another fear based symptom of our time –"FEAR" and "STIGMA"…
It requires to be brought forward for healing and deactivation…
And Stop this WAR on terror on our human matrix.
We tend to compare ourselves amongst ourselves – this can create separation from others and therefore ourselves…
The truth is the truth
That is all it needs to be !
let the truth be known…
Your truth – Our truth….
On behalf of all those who have died/suffered/given up as a consequence of Aids or affected as a result of losing a loved one and of course those living this dis-ease…
Remember: this programmed virus has on many levels been synthetically created and assigned as a method of depopulation, wealth (credit), enslavement into the matrix of dependency (Pharmaceutical medication) designed to treat the symptoms… with no offer of a cure.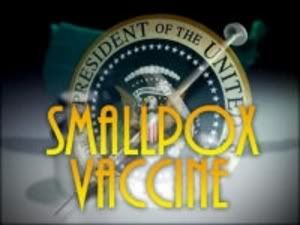 Below are documents including issued Patent number for an Aids Cure filled in 1994.
There is also a breakdown of the depopulation agenda – initiated in the 1800's.
Please read carefully with an open mind and pass this on.
Many thanks to the In-formation warriors.
And a special heart felt remembrance on this day 1st December – World Aids Day, to the many hundreds of thousands who have died as a consequence of this treachery synthetic virus called Hiv-Aids.
May there souls be beckons of light - guiding our way out of Ignorance…
Alaenura
Sacred Whisper
Go to www.uspto.gov and ent patent# 5676977. to see for yourself.
Direct page link - http://patft.uspto.gov/netacgi/nph-Parser?Sect1=PTO1&Sect2=HITOFF&d=PALL&p=1&u=%2Fnetahtml%2FPTO%2Fsrchnum.htm&r=1&f=G&l=50&s1=5676977.PN.&OS=PN/5676977&RS=PN/5676977
You can also go to www.boydgraves.com to download the spread plan put together by the National Security Agency.
The history in conjunction with the patent documents have been copied for your review.
The History of the Development of AIDS
Chapter Excerpt from "State Origin: The Evidence of the Laboratory Birth of AIDS"
by Boyd E. Graves, J.D.
The true history of the origin of AIDS can be traced throughout the 20th Century and back to 1878. On April 29 of that year the United States passed a "FEDERAL QUARANTINE ACT".
The United States began a significant effort to investigate "causes" of epidemic diseases. In 1887, the effort was enhanced with the mandate of the U.S. "LABORATORY OF HYGIENE". This lab was run by Dr. Joseph J. Kinyoun, a deep rooted-racist, who served the eugenics movement with dedication.
Two years later, 1889, we were able to identify "mycoplasmas", a transmissible agent, that is now found at the heart of human diseases, including (AIDS) HIV.
In 1893, we strengthened the Federal Quarantine Act and suddenly there was an explosion of polio.
In 1898, we knew we could use mycoplasma to cause epidemics, because we were able to do so in cattle, and we saw it in tobacco plants.
In 1899, the U.S. Congress began investigating "leprosy in the United States".
In 1902, We organized a "Station for Experimental Evolution" and we were able to identify diseases of an ethnic nature.
In 1904, we used mycoplasma to cause an epidemic in horses.
In 1910, we used mycoplasma to cause an epidemic in fowl/birds.
In 1917, we formed the "Federation of the American Society for Experimental Biology" (FASEB).
In 1918, the influenza virus killed millions of unsuspecting. It was a flu virus modified with a bird mycoplasma for which human primates had no "acquired immunity".
In 1921, lead eugenics philosopher, Betrand Russell, publicly supported the "necessity for "organized" plagues" against the Black population.
In 1931, we secretly tested African Americans and we tested AIDS in sheep.
In 1935, we learned we could crystallize the tobacco mycoplasma, and it would remain infectious.
In 1943, we officially began our bio-warfare program. Shortly thereafter, we were finding our way to New Guinea to study mycoplasma in humans.
In 1945, we witnessed the greatest influx of foreign scientists in history into the U.S. biological program. Operation Paperclip will live in infamy as one of the darkest programs of a twisted parallel government fixated on genocide.
In 1946, the United States Navy hired Dr. Earl Traub, a notorious racist biologist.
A May appropriations hearing confirms the existence of a "secret" biological weapon.
In 1948, we know that the United States confirmed the endorsement of "devising a scheme" in which to address the issue of overpopulation in certain racial groups. State Department's George McKennan's memo will forever illuminate the eugenics mendacity necessary for genocide of millions of innocent people.
In 1949, Dr. Bjorn Sigurdsson isolates the VISNA virus. Visna is man made and shares some "unique DNA" with HIV. See, Proceedings of the United States, NAS, Vol. 92, pp. 3283 - 7, (April 11, 1995).
In 1951, we now know our government conducted its first virus attack on African Americans. Crates in Pennsylvania were tainted to see how many Negro crate handlers in Virginia would acquire the placebo virus.. They were also experimentally infecting sheep and goats. According to author Eva Snead, they also held their first world conference on an AIDS-like virus.
In 1954, Dr. Bjorn Sigurdsson publishes his first paper on Visna virus and establishes himself as the "Grandfather of the AIDS virus." He will encounter competition from Dr. Carlton Gajdusek.
In 1955, they were able to artificially assemble the tobacco mosaic virus. Mycoplasmas will forever be at the heart of the U.S. biological warfare program
In 1957, future U.S. president, Rep Gerald Ford and others gave the U.S. Pentagon permission to aggressively deploy offensive biological agents. There are no recorded cases of AIDS prior to the 1957 creation of "Special Operation-X." (The SOX) program served as the immediate prototype program for the Special Virus program to begin in 1962.
By 1960, Nikita Kruschev had been let in on the biological weapon. His 1960 statement will long reflect the arrogance of the secret blend of communism and democracy. The two countries would go to a November 1972 agreement to cull the Black Population.
In 1961, scientist Haldor Thomar publishes that viruses cause cancer. In 1995, he and Carlton Gajdusek informed the National Academy of Sciences that "the study of visna in sheep would be the best test for candidate anti-HIV drugs."
In 1962, under the cover of cancer research, the United States charts a path to commit premeditated murder, the "Special Virus" program begins on February 12th. Dr. Len Hayflick sets up a U.S. mycoplasma laboratory at Stanford University. Many believe the "Special Virus" program began in November 1961 with a Phizer contract.
Beginning in 1963 and for every year thereafter, the "Special Virus" program conducted annual progress reviews at Hershey Medical Center, Hershey, PA. The annual meetings are representative of the aggressive nature in which the United States pursued the development of AIDS.
In 1964, the United States Congress gave full support for the leukemia/lymphoma (AIDS) virus research.
In 1967, the National Academy of Sciences launched a full scale assault on Africa. The CIA (Technical Services Division) acknowledged its secret inoculator program.
In 1969, Fort Detrick told world scientists and the Pentagon asked for more money, they knew they could make AIDS. Nixon's July 18 secret memo to Congress on "Overpopulation" serves as the start of the paper trail of the AIDS Holocaust.
In 1970, President Nixon signed PL91-213 and John D. Rockefeller, III became the "Population Czar." Nixon's August 10 National Security Memo leaves no doubt as to the genocidal nature of depopulation.
In 1971, Progress Report #8 is issued. The flowchart (pg. 61) will forever resolve the true laboratory birth origin of AIDS. Eventually the Special Virus program will issue 15 reports and over 20,000 scientific papers. The flowchart links every scientific paper, medical experiment and U.S. contract. The flowchart would remain "missing" until 1999. World scientists were stunned. The flowchart will gain in significance throughout the 21st Century. It is also clear the experiments conducted under Phase IV-A of the flowchart are our best route to better therapy and treatment for people living with HIV/AIDS. The first sixty pages of progress report #8 of the Special Virus program prove conclusively the specific goal of the program. By June 1977, the Special Virus program had produced 15, 000 gallons of AIDS. The AIDS virus was attached as complement to vaccines sent to Africa and Manhattan. However, because of the thoroughness of authors, like Dr. Robert E. Lee, we also learn the Stanford Mycoplasma Laboratory issues one of the first papers with AIDS in the title. "Viral Infections in Man Associated with Acquired Immunological Deficiency States." The primary scientist, Dr. Thomas Merigan, was a "consultant" to the Special Virus program.
Progress Report # 8 at 104 - 106 proves Dr. Robert Gallo was secretly working on the development of AIDS with full support of the sector of the U.S. government that seeks to kill its citizens. Dr. Gallo can not explain why he excluded his role as a "project officer" for the Special Virus program from his biographical book. Dr. Gallo's early work and discoveries will finally be viewed in relation to the flowchart. We now know where every experiment fits into the flowchart. The "research logic" is irrefutable evidence of a federal "Manhattan-style project" to develop a "contagious" cancer that "selectively" kills. Dr. Gallo's 1971 paper is identical to his 1984 AIDS announcement.
Progress Report #8 at 273 - 286 proves we gave AIDS to monkeys. Since 1962, the United States and Dr. Robert Gallo have been inoculating monkeys and re-releasing them back into the wild. Thus, even government scientists are baffled that both HIV-1 and HIV-II would "suddenly emerge" from two distinct monkey ancestral relatives during the last 100 years. A 1999 Japanese study will ultimately prove the Man to Monkey origin of Monkey AIDS. The monkey experiments summary definitively proves Monkey AIDS is also man-made.
In 1972, the United States and the Soviet Union entered into a biological agreement that would signal the death knell for the Black Population. The 1972 agreement for collaboration and cooperation in the development of offensive biological agents is still U. S. policy.
In 1973, we find that world scientist, Garth Nicolson reports on his project, "Role of the Cell Surface in Escape From Immunological Surveillance." His report is accompanied by seven published papers. Dr. Nicolson worked in conjunction with the Special Virus program from 1972 until 1978. Dr. Nicolson is considered by some to be Dr. Gallo's "West Coast" counterpart. It is strongly held that because of Dr. Nicolson, Dr. Robert Gallo and Dr. Luc Montagnier would secretly meet in Southern California to coordinate what they would and would not say about the special virus development program.
In 1974, Furher Henry Kissinger releases his NSSM-200 (U.S. Plan to Address Overpopulation). It is the only issue of discussion at the World Population Conference in Bucharest, Romania. ,, The men in the shadows had won, the whole world agrees to secretly cull Africa's population. Today it is Africa and other undesirables. Tomorrow it may be you.
In 1975, President Gerald Ford signs National Security Defense Memorandum #314. The United States implements the Kissinger NSSM-200.
In 1976, the United States issues Progress Report #13 of the Special Virus program. The report proves the United States had various international agreements with the Russians, Germans, British, French, Canadians and Japanese. The plot to kill Black people has wide international support. In March, the Special Virus began production of the AIDS virus, by June 1977, the program will have produced 15,000 gallons of AIDS. President Jimmy Carter allows for the continuation of the secret plan to cull the Black Population.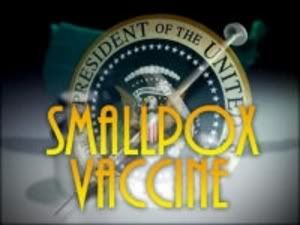 In 1977, Dr. Robert Gallo and the top Soviet Scientists meet to discuss the proliferation of the 15,000 gallons of AIDS. They attach AIDS as complement to the Small pox vaccine for Africa, and the "experimental" hepatitis B vaccine for Manhattan. According to authors June Goodfield and Alan Cantwell, it is Batch #751 that was administered in New York to thousands of innocent people. This government will never be able to repay the people for the social rape, humiliation and out right prejudice people with HIV/AIDS face on a daily basis. The men in the shadows of the AIDS curtain accurately calculated that you would not care if only Blacks and gays are dying. In fact you don't care that nearly a half million Gulf War veterans are encumbered with something contagious. Soon there will be no more Black people and a confused military, older White people will start suddenly dying and you still won't get it. Be here now for us, give us a chance to be there for you.
Suddenly, just as President Nixon had predicted, there was explosive death. On November 4, 1999, the U.S. White House announced,.... "Within a period as short as five years, all new infections of HIV in the United States will be African American...." At some point our experts must be allowed to begin the interface process of allowing the history of this virus program to count. It is ludicrous and preposterous to fail to review the U.S. virus program in which to elucidate the etiology of AIDS.
More of the history of the secret virus program can be found in the archives of Dr. John B. Moloney. A review of the files under Dr. Moloney's name would further pinpoint additional dates and records consistent with one of the greatest hunts, capture and proliferation of disease in the history of the human race. We have found the missing link. It is the guts of the research logic of a federal program that seeks to kill. We have found a curtain of AIDS. We can identify some of the people who work in the shadows of the curtain. Dr. Robert Gallo and Dr. Garth Nicolson must lead us in review. In light of the attack mechanisms available in which to inhibit AIDS, it is time that not another person be stricken with this relic, synthetic mycoplasma chimera.
Help those of us who are still here to realize full and contributory lives. We are all one people.
On September 28, 1998 I filed suit against the United States for the "creation", "production" and "proliferation" of AIDS. On November 7, 2000, the appeals court agreed with the lower court and held AIDS bioengineering as "frivolous." The world continues to wait for the court to rule on the resubmitted issues. The court can not continue to simply brush aside our experts and the government's flowchart.
I have been asked to give my perspective with regard to the federal program MK-NAOMI . MK-NAOMI is the code for the development of AIDS. The "MK" portion stands for the two co-authors of the AIDS virus, Robert Manaker and Paul Kotin. The "NAOMI" portion stands for "Negroes are Only Momentary Individuals." The U.S. government continues to orchestrate silence from the very top echelons of the Congress and military. At present there is no accountability. The good people will ultimately create a tsunami of public outrage. We can not allow the state an autocratic right to govern outside of the Constitution. Our society is structured to hide crimes committed by the state, while punishing citizens for minor indiscretions. Their strategy focuses on the general confusion they can create via manipulation of the media. They are very good at what they do. We must become more focused in our continued presentation of the flowchart. The flowchart is the absolute missing link in proving the existence of a coordinated research program to develop a cancer virus that depletes the immune system. New diseases do not create old illnesses.
This compilation of court documents and correspondence is the true effort of one man's achievement in solving the mystery of the origin of AIDS. We have found the origin of AIDS, it is us.
Method of curing AIDS with tetrasilver tetroxide molecular crystal devices
Abstract
The diamagnetic semiconducting molecular crystal tetrasilver tetroxide (Ag.sub.4 O.sub.4) is utilized for destroying the AIDS virus, destroying AIDS synergistic pathogens and immunity suppressing moieties (ISM) in humans. A single intravenous injection of the devices is all that is required for efficacy at levels of about 40 PPM of human blood. The device molecular crystal contains two mono and two trivalent silver ions capable of "firing" electrons capable of electrocuting the AIDS virus, pathogens and ISM. When administered into the bloodstream, the device electrons will be triggered by pathogens, a proliferating virus and ISM, and when fired will simultaneously trigger a redox chelation mechanism resulting in divalent silver moieties which chelate and bind active sites of the entities destroying them. The devices are completely non-toxic. However, they put stress on the liver causing hepatomegaly, but there is no loss of liver function.
Inventors: Antelman; Marvin S. (Rehovot, IL)
Assignee: Antelman Technologies Ltd. (Providence, RI)
Appl. No.: 08/658,955
Filed: May 31, 1996
Related U.S. Patent Documents
Application Number Filing Date Patent Number Issue Date
310859 Sep., 1994
Current U.S. Class: 424/618 ; 514/495
Current International Class: A61K 33/38 (20060101); A61K 033/38 ()
Field of Search: 424/618 514/495
References Cited [Referenced By]
U.S. Patent Documents
4415565 November 1983 Wysor
4915955 April 1990 Gomori
4952411 August 1990 Fox, Jr. et al.
5073382 December 1991 Antelman
5078902 January 1992 Antelman
5089275 February 1992 Antelman
5211855 May 1993 Antelman
5223149 June 1993 Antelman
5336499 August 1994 Antelman
5571520 November 1996 Antelman
Other References
"Is The AIDS Virus A Science Fiction?" by Peter H. Duesberg and Bryan J. Ellison, Policy Review, Summer 1990, pp. 40-51..
Primary Examiner: Hulina; Amy
Attorney, Agent or Firm: Salter & Michaelson
Parent Case Text
This application is a continuation-in-part of patent application Ser. No. 08/310,859 filed Sep. 22, 1994, now abandoned.
Claims
What is claimed is:
1. A method of treating AIDS-afflicted humans comprising injecting a multitude of tetrasilver tetroxide molecular crystals into the bloodstream of the human subject.
2. A method for increasing white blood cell counts in AIDS-afflicted humans comprising injecting a multitude of tetrasilver tetroxide molecular crystals into the bloodstream of the human subject.
3. Methods of treating AIDS-affilicted humans according to claims 1-2 where the concentration of said molecular crystals is approximately 40 PPM of the total blood weight of the human subject.
Description
BACKGROUND OF THE INVENTION
The present invention relates to the employment of molecular crystals as anti-AIDS devices, but more particularly to the molecular crystal semiconductor tetrasilver tetroxide Ag.sub.4 O.sub.4 which has two monovalent and two trivalent silver ions per molecule, and which through this structural configuration enables intermolecular electron transfer capable of killing viruses and binding them to the resulting silver entity so that a single intravenous injection will completely obliterate acquired immune deficiency syndrome (AIDS) in humans. Furthermore, said devices are capable of killing pathogens and purging the bloodstream of immune suppressing moieties (ISM) whether or not created by the AIDS virus (HIV); so as to restore the immune system.
The present invention is based on concepts previously elucidated in applicant's U.S. Pat. No. 5,336,499 which discloses the destruction and inhibition of bacteria, algae and the AIDS virus in nutrient life supporting systems by using said silver oxide devices. Example 3 of said patent discloses that 18 PPM of said crystal devices could totally suppress the AIDS virus (page 6, line 5). Subsequent to the filing of the aforementioned patent, further testing revealed complete 100% destruction of the AIDS virus in vitro at 20 PPM, and the fact that said devices were harmless when ingested and inhaled, being non-toxic.
Encouraged by these evaluations and successes, applicant obtained permission to evaluate the crystals in vitro against murine acquired immune deficiency syndrome (MAIDS). Only one facility in the State of Israel is licensed for these evaluations, namely, the Kaplan Hospital in Rehovot, Israel, which is affiliated with the Hebrew University-Hadassah Medical School where said evaluations were done.
The initial evaluations entailed experimenting with various silver moieties cited in applicant's aforementioned patent, concentrations, non-reactive buffers and modes of administration. After about 18 months of judicious efforts and initial failures, success was finally achieved in destroying the MAIDS virus in C57BL mice with a single intravenous injection. The results of this test program comprise Example 5 of U.S. Pat. No. 5,336,499. After success with mice, the inventor was able to test the efficacy of said devices on two select etiological groups of terminal AIDS patients in a clinic in Tegucigalpa, Honduras, Central America.
The AIDS patients comprised the etiological subgroups, Candidiasis and Wasting Syndrome. Current indicator diseases for diagnosing AIDS which have been expanded by the CDC, fall into the following five major categories with the approximate percent distribution among AIDS patients:
1. P. carinii pneumonia 51%
2. Wasting syndrome 19%
3. Candidiasis 13%
4. Kaposi's sarcoma 11%
5. Dementia 6%
This invention concerns itself with the treatment and cure of candidiasis and wasting syndrome AIDS patients with Tetrasil*. These two groups account for approximately one third of AIDS cases.
Stedman's Medical Dictionary (Williams & Wilken's 26th Ed., 1995) defines wasting syndrome "as a condition of 10% weight loss in conjunction with diarrhea or fever . . . Associated with AIDS (p. 1744)."
OBJECTS OF THE INVENTION
The main object of the invention is to provide for a molecular scale device of a single tetrasilver tetroxide crystalline molecule capable of restoring the immunity of AIDS afflicted humans of the two AIDS etiological subgroups, candidiasis and wasting syndrome.
Another object of the invention is to provide for immunity restoration in said AIDS afflicted humans through a single injection.
Another object of this invention is to destroy ISM in humans manifesting AIDS diseases of said AIDS etiological subgroups irrespective as to whether said ISM was HIV induced, since it is known that humans may manifest AIDS and still be HIV negative, and thus restore the immune system in said humans.
Another object of this invention is to destroy the AIDS virus when present in the systems of said AIDS afflicted humans.
SUMMARY OF THE INVENTION
This invention relates to a molecular scale device not only capable of destroying the AIDS virus, but of purging the human bloodstream of pathogens and restoring immunity to AIDS patients of the candidiasis and wasting syndrome categories. Said molecular device consists of a single crystal of tetrasilver tetroxide ( Ag.sub.4 O.sub.4). The crystal lattice of this molecule has a unique structure since it is a diamagnetic semiconducting crystal containing two mono and two trivalent silver ions, which in effect are capable of "firing" electrons under certain conditions which will destroy AIDS viruses, other pathogens and immune suppressing moieties (ISM), not only through the electrocution mode, but also by a binding process which occurs simultaneously with electron firing, namely, binding and chelation of divalent silver, i.e., the resulting product of the electron transfer redox that occur when the monovalent silver ions are oxidized and the trivalent ions are reduced in the crystal. The binding/chelation effect occurs at active sites of the AIDS virus, pathogens and ISM. Because of the extremely minute size of a single molecule of this crystal, several million of these devices may be employed in concert to destroy a virus colony to purge a life support system of ISM and pathogens with the consumption of only parts per trillion of the crystal devices. Thus an optimum of 40 PPM of the devices by weight of human blood was found to be sufficient to completely obliterate AIDS. This concentration is slightly over double of the optimum concentration recommended in applicant's aforementioned U.S. patent for the destruction of the human AIDS virus in vitro. Other details concerning the structure of the crystal and its mechanism against pathogens, the AIDS virus and ISM would analogously hold here, and have already been further elucidated in said patent.
The actual destruction of pathogens, ISM and the AIDS virus is effectuated by injection of a suspension of these devices in distilled or deionized water with a non-reacting electrolyte directly, i.e. intravenously, into the bloodstream. A single injection is all that is required under these conditions. Accordingly, humans injected in this manner, upon being inspected after three weeks or more had elapsed and compared with similar humans that had been given placebos, were completely cured of AIDS. The control group still manifested AIDS. Accordingly, the tetrasilver tetroxide device performed in concert with and in full conformity with the ultimate objects of this invention. Furthermore, three out of four wasting syndrome terminal patients and four out of the five candidiasis terminal patients were still alive in 1995 after a year and a half had elapsed from their initial injection. By that time all the AIDS patients had been released from the clinic and allowed to return home.
Other objects and features of the present invention shall become apparent to those skilled in the art when the present invention is considered in view of the accompanying examples. It should, of course, be recognized that the accompanying examples illustrate preferred embodiments of the present invention and are not intended as a means of defining the limits and scope of the present invention.
EXAMPLE 1
Five patients afflicted with AIDS of the candidiasis etiological category were segregated for Tetrasil treatment. The rationale for selecting them was based on facts presented in an article by Peter H. Duesberg and Brian J. Ellison entitled "Is The AIDS Virus A Science Fiction?" (Policy Review, Summer 1990 pp. 40-51). Only the factual presentations of the article were utilized and the hypothesis of the authors was ignored. The facts presented in the article related to the method of selecting AIDS patients based on the five aforementioned etiological subgroups targeted by the CDC, and the evidence presented, that there is AIDS without HIV as well as with it so that an anti-viral agent in most instances will not necessarily restore the immunity system.
Evaluations with Tetrasil were conducted on AIDS patients at Lucha Contra el Sida, Comayaguela, Honduras. The patients two weeks prior to inoculation were removed from their AZT, AIDS therapy. Tetrasil was administered at approximately 40 PPM of blood volume per patient as a suspension in a proprietary buffer solution (pH= 6.5), supplied by Holipharm Corporation.
The results of evaluations with candidiasis are tabulated in Table I under its disease category. All patients evaluated were terminal. Some, however, were in moderate (m) condition and others in poor (p) as designated in the Table. The I and F designations refer to initial and final values as shown. WBC indicates white cell blood count. The H column, following CD 8, indicates whether hepatomegaly occurred. This was an unfortunate consequence of the treatment which resulted in enlarged livers in all patients except the second one. Despite hepatomegaly, there was no interference with liver function.
The onset of hepatomegaly was not spontaneous and varied from patient to patient, being in the range of 4-16 days.
It should also be noted that shortly after injection of Tetrasil there were indications of fever (symbolized by T in the Ag.sub.4 O.sub.4 column), sometimes accompanied by fatigue (F). The body temperature was invariably 38.5.degree. C. (101.3.degree. F.). This was indicative of restoration of the immune response of the body, since normally the body will destroy pathogens when the immune system is functional by raising the temperature. The patient who died; first responded favorably to Diflucan, which previously gave no response. He was cured of his candidiasis, but unfortunately succumbed to his previous body damage. All the other candidiasis syndrome people who previously did not respond to the indicated medications subsequently responded after the Tetrasil treatment. Further evidence of the recovery of the AIDS patients manifested itself 30 days after the initial injection when white blood cell counts were taken. They are shown in Table I under the WBC column, which gives the initial and final WBC. All candidiasis patients showed a dramatic increase in their white blood cell counts, indicative of the restoration of their immunity systems.
EXAMPLE 2
The above protocol of Example 1 was repeated with AIDS patients exhibiting wasting syndrome. The results of their treatment are tabulated in Table I under the disease category of said syndrome. It should be noted that two of the four wasting syndrome patients showed improved white blood counts. The female patient, whose condition improved from poor and terminal to be among the living, showed a decrease in the WBC. However, she showed an increase in body temperature which was indicative of immune response. The test results indicate that one cannot rely on a single factor to indicate the demise of AIDS. The usual HIV marker CD 4 initial and final are irrelevant. ISM suppression appears to be more critical than the destruction of HIV. AIDS was suppressed, any permanent damage that had been done to the patients in the course of their succumbing to AIDS was not obviously cured or corrected by said crystal device treatment, rather said injury persisted and the patient was improved with respect to AIDS but still suffered from said permanent injury or impairment previously inflicted.
TABLE I
Response of AIDS Patients to Single 40 PPM Ag.sub.4 O.sub.4 Inoculation Date Weight DISEASE PATIENT Inoc. WBC CD 4 DEATH Lbs. Group Sex Age Medictn 1994 I F I F CD 8 H 1944 I F Ag.sub.4 O.sub.4
Candidiasis M p 28 Diflucan 5/5 1,200 4,200 41 -- 221 + 6/11 82 76 T F m 33 " 5/5 6,000 6,700 554 872 394 - 98 98 T F m 33 Ketaconzl 5/27 2,600 3,850 248 181 951 + 123 123 T M p 62 " 6/2 3,300 3,700 89 237 59 + 105 92 F F m 31 Pentamidn 6/2 2,400 3,050 9 181 65 + 121 118 Pain Wasting M m 27 5/27 3,600 4,600 39 14 709 + 119 120 T Syndrome M m 28 5/27 2,750 -- 10 -- 60 + 7/19 121 119 T, F F p 43 5/27 3,600 2,700 68 246 248 + 101 98 T, F M m 19 5/10 3,850 5,400 137 36 48 + 103 106 T, F
As this invention may be embodied in several forms without departing from the spirit or essential characteristics thereof, the present embodiments are therefore illustrative and not restrictive, since the scope of the invention is defined by the appended claims rather than by the description preceding them, and all changes that fall within the metes and bounds of the claims or that form their functional as well as conjointly cooperative equivalents, are therefore intended to be embraced by these claims.
Remember . . . "Nothing is as it appears.
Spread the word not the Dis-ease
With loving Compassion
Nameste