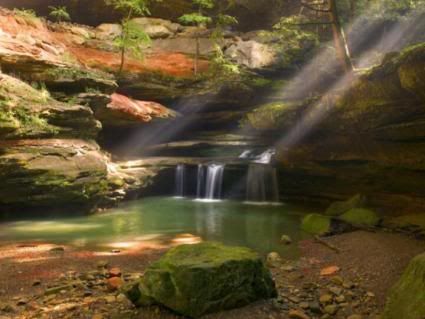 It is what we, as a soul, is comfortable with life and ourselves that is the most important thing.
I feel there is too much push being posted by writers for souls to be ready for Ascension,
mainly because THEY, themselves, fear the end of this year. It is up to every individual to
live their life the way they choose concerning their spirituality. From what I know within and
the messages I receive from spiritual workers in the spirit world, there should never be a rush
or any pressure placed on anyone to 'awaken or else suffer the consequences.'
Many scenarios about the end of year 2012 have been orchestrated by people to either promote
fear among the masses, or to sell their story in some way to gain a name for themselves.
Don't forget, dear friends, that is the way that Churches have run their business for centuries.
They preached fire and brimstone to the vulnerable in order to keep them coming back out of
fear. And when I was a child the RCC made it a rule that if you didn't attend Church each
Sunday, it was a mortal sin which sends one straight to hell after death!
Love is the most important and powerful energy on Earth. Many people on earth are not
awakened to their spiritual selves within, but they do lead a life of service-to-others and
treat other people with love and respect. It is the amount of love that one holds within and
shares with others, unconditionally, that also expands their lightbody and awakens them
to a higher-life..............in their own time! It is the power of love that advances the soul when
the time comes to leave the body. I am told that this also applies to animals.
Love ~ Respect ~ Compassion ~ Altruism ~ Respect for Life ~ Non-Violence ~
Is just a short list of the attributes every soul needs to aspire to in order for this world to
change from a commercial-driven and greed-hungry environment, to an awakened state of
recognizing the essential needs of all souls, in all communities around the world. Basic
needs are not being met and our beloved brothers and sisters born into impoverished
conditions are left to die...........children starving to death or being slaughtered by men who
have turned into savage beasts. This is the world that needs to awaken to IT-Self !!!
The community we live in is the best place to start, and there are many people in need of
something they desperately need..........even just company of others and a smile from living
alone and forgotten by family and society.
When we come to this earth we come with a responsibility to one another. How can we create
a heaven on earth when so many are suffering and in need? We need to awaken to this
responsibility first !! Our brothers and sisters need help. They did not ask to be abused
or maimed by those who have returned to animal behaviour, with no respect for life.
We can be alert in our own community to its needs and offer an hour or two or more to ease the
suffering by the vulnerable. ~ Namaste