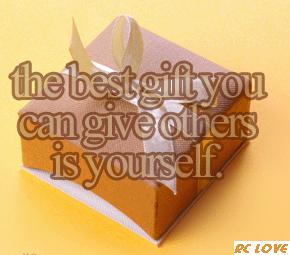 Many people talk about how wonderful is to open a gift,
the surprise , anxious moments to know what is there....
But in there other side is the giver waiting the face's expression
when the people open the gift.

Yes, indeed, is good to receive, but is pleasant to give..

You don't need to give materials things
You can give a smile,
You can give your heart
You can give a compassion look
You can give a gentle gesture
You can give a hug
You can give a kiss
You can give a "good morning"
A "good evening" " good night"
You can give a "Thank you"

Make an exercise every day, give something from you
to the others, get into the habit giving
...you'll see many people

Around you given back to you tender, love, smiles..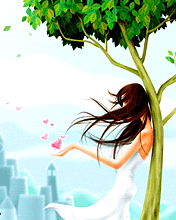 with LOve, jane