Wishing You All, A ~*~(( WISE 2012-ing))~*~, Dear ONEs…
Wishing you All, a ~*~(( WISE 2012-ing))~*~, Dear ONEs…
… of Creative Birthing of The SOVEREIGN-YOU
What has 2011 been to you? Oh, 2 ONEs came alongside!! The You-with-YOU…
What WISDOM of such coming ALONGSIDED-NESS have you brought forth into 2012?
The beautiful Gaia-Integrating year of 2011 opened out and withered away,
with you each-ONE picking their potential seeds to plant in 2012 of changes…
as the number recedes, so does your old ways of being that does not serve your LIGHT anymore…
the only prediction / constant is that nothing any more is predictable for all are CHANGES...
all is inconsistent… fluid consciousness is awakening within outward… emotional blend…
for as you KNOW, predictions and forecasting is based on FIXATIONS - solidity / concrete mental thinking…
nothing anymore is FIXED… and all that you see as chaotic is this FIXATIONS coming off the peg,
coming loose / undone …
in your fear, it may seem that it is coming at you…
but it is NOT…
in your LOVE, if you choose to LOOK-to-SEE, then you will bless it all
that passes for the COMPASSION to be in alignment with you and in place to come forth and be active/alive,
as the COMING of PASSING of your I / Consciousness On, the passing of NOT-I is inevitable…
stay grounded to GAIA that you learnt to do in 2011, a number 4 year of GROUNDING and Earth Number…
you brought your body/your Gaia along… to take it to 2012, of changes…
in this transition of unpredictability and vulnerability, only CORE SELF has a say...
to where it is going and who it will be... thus, the peripherals go into the CORE and JOURNEY within as ONE...
As MATCH-BEARER of WHO I AM,
I AM here to lovingly remind you each, to take heartful decisions
to not-bombard an-OTHER-YOU with
your impositions / bias / prejudices / intolerance
in the blogs and comments at LWs…
this is HOME-we-Reside and play LIGHT...
So, stay and play FAIR for ONE-an-OTHER...
do so anywhere, everywhere YOU ARE, Dear Hearts...
we forgive those who do trespass, ANYWAY!
in our REMEMBRANCE of HOME and what we are PLAYING OUT here...
yet, if you choose to forget, then you are trespassing too...
as soon as you remember this, CLIMB your upstairs unto SOVEREIGN,
and take charge...
---->>> Offer your VISION freely to take and not…
NOT-taking is equally respectable as Taking and so no INTOLERANCE...
the Purpose of The Journey is to REACH YOU within…
not to ripen any raw souls before they are ready...
and there is no destination...
The Journey is all here is...
and you know we always meet alongside the Journey as Sojourners of LOVE…
when we meet, choose consciously to exchange that LOVE from HOME,
as your OFFERING to LIFE in LOVE from your LIGHT...
that takes each ONE HOME unto LOVE with ease…
KNOW that all are transmuting at their own pace
and are aligning to their CORE in their own way…
so spare some KINDNESS and UNDERSTANDING, which can be helpful tools along the way…
as expressions of your CORE/COEUR/HEART...
Being this way helps you TEMPER YOU, Dear Hearts…
---->>>> Ask your INNATE – WHOSE PURPOSE AM I in this moment, expressing and declaring through from the CORE?
AM I Name PURPOSE, Personality Purpose, Body Purpose, Emotions Purpose, Mental Purpose,
Soul Purpose, Family Purpose, Friends Purpose, Strangers Purpose, Societal Purpose,
States Purpose, Nation's Purpose, International Purpose, Global/Human/Worldly Purpose,
Universal / Galactic Purpose, Mutli-VERSES Purpose, or PRIME PURPOSE itself as CREATOR-GOD-FORCE itself?
~~**~~ When you know yourself to be PRIME-PURPOSE, PRIME SEEKING on PRIME FINDING,
then all the other PURPOSES come in ALIGNMENT within
and you will become The ANSWERS to all your QUESTIONS…
In 2012, the year of CHANGES, the duality / 2 stands on the periphery,
with 1 / ONE standing at the Core with Immense Potentials / 0 / zero points to birth out from the core...
do you not-SEE you as that POTENTIAL and The ONENESS? Open out and flutter...
flourish and nourish...come alive as YOU, dropping each bit of density in LOVE...
as you BRIDGE-the-Gap between You and The Potentials,
duality will thusly cease to be in your consciousness, where you are located in timelessness…
2012's one of the potentials being announcing LOUDLY to ~**~ LIVE-ONCE ~**~
(jumble and re-arrange the letters in the word VIOLENCE
and you will see LIVE-ONCE hides within it! VIOLATING another is VIOLENCE ONE practices!!)
2012 is mid-point alignment of 36 years, with another 18 years to go...
along with many grid completions...
as you align with The ALL… along with GAIA…
Non-VIOLENCE is when each-ONE is BEING PEACE
and making a conscious offering of JUST-IS (not-JUSTICE as punishment and warring)
from ONES CORE POTENTIALS outward to each HUMAN...
Non-VIOLENCE is when we all come together to accept each-ONE as FAMILY of We-The-People...
2012 is You & I and all our brothers and sisters of potentials waking up to the CORE BEING we are,
and expressing and declaring from therein...
~~**~~ when you look at the world seemingly falling apart, I invite you from the HIGH HEART AKENE to SIGH and say:
<<<< THIS TOO IS P-A-S-S-I-N-G... and so I BLESS all that PASSES...>>>>
then what remains in your HEART, Precious ONEs, is this TRUTH – L-O-V-E, Of Who-YOU-are…
When LOVE comes forth it is called COME-PASS-I-ON...
come forward and PASS this I of yours ON...
aah, DO IT ANYWAY!!
and say: <<<< I BLESS it all with LOVE that is coming forth from within...
I DO I, whichever way it goes...>>>>
and you know where the I AM goes... LOVE-WARDS...
hither, yonder everywhere… is a Journey Love-wards…
---- >> and where LOVE is, there is no COME-BASHING-ON, is there?
it will all be seen with the EYE of PASSION = COME-PASS-I-ON...
I AM inviting all hearts to COME-PASSING-their-I-ON...
And you KNOW this when your COMPASS is LOVEWARDS…
PASS-your-I-On, on all that seemingly COMES-BASHING-ON...
for it is not BASHING on, but Just PASSING...
at what PASSES on, PASS ONE's EYE/I/I AM on...
For only when all that non-serves has passed OVER,
then The PASSION can be BIRTHED forth
- COME-PASSION…
so, make room within by allowing all PASSING OVERS of the OLD within you...
I AM wishing you each-ONE, WISDOM of the times,
which is to be releasing all that does not SERVE your MAGNIFICENCE, Precious ONEs...
for as you do so willingly and yearning from the heart therein,
you will flow with fluidity and not be barraged with all that is passing over and be bewildered!
~~**~~ Oh, what do you do when you do it all in PURE LOVE?
Hey, how do you f-i-g-h-t in Pure LOVE?
You JUST S-M-I-L-E... :-)
thusly L-I-G-H-T-I-N-G the FIGHT...
in that you will be ONE-with-ALL...
and will be KNOWING...
The STRENGTH that we have within to take for us to shine
and strike that Light of decision to LEAVE aside that non-serves our Magnificence,
and to move on, is OURS to CLAIM NOW...from Our HOME…
HOME-Within...
it is given even before you ASK,
yet asking is allowing / giving permission for what you received to COME ALIVE...
Do you know for you to BE, you don't have to leave any-ONE, any-situation,
Or any place? You need to pull all of ourselves back to YOUR CORE/HEART
this is HOME and from HOME we do it all in LOVE...
Oh yeah... Do it anyway!
Despite anything / everything...despite any-ONE / every-ONE…
~~**~~ While you integrate more of you in LIGHT,
Always Re-MEMBER bless those angels who may seem untoward,
to descend into painful illusions to forget the PURE ESSENCE
and to do it all anyway in LOVE for you each-ONE to be nothing but PAIN...
Do you KNOW, that,
It is PAINFUL to be PAIN...
It is PAINFUL to FORGET SOVEREIGN SELF...
It is PAINFUL to act as WHO-ONE-is-NOT...
but PAIN was on the dish of offers as lessons unto climbing LOVEWARDS...
we asked, and ANGELS volunteered... to be PAIN for us...
aah, that is who you see around as parents, family, friends and all those who purposely HATE...
I repeat PURPOSELY... to your PURPOSEWARD, which is for your climbing unto LOVEWARDS...
~~**~~ Oh, you took that Angelship too... playing out PAINS for ONE-an-OTHER...
aah, that time to go on playing UNFAIR and PLAYING PAIN is OVER...
release that too... it is very NON-SERVING for the Journey ahead...
These Angels are allowing you each-ONE opportunities (in the Portal of Unity)
to be the next best version of you in any given moment,
without them, you would not have climbed your HEIGHTS, Precious ONES… would you??
SO, what are you waiting for?
~~**~~ GO HUG AN ANGEL of your Life who brought you BEYOND-your-RESISTANCE today,
that you SEE YOU HERE, in the NOW…
Oh, those Angels are in disguise and you know them all, though you deny them at all times!!
Hmm… C-E-L-E-B-R-A-T-E being YOU, thusly…
Do you KNOW what happens as you REMEMBER each Angel giving pain, poking into your HEART?
As you re-MEMBER, you choose to re-COGNIZE...
in that Re-COGNITION, The Angel gets a chance to re-COGNIZE SELF through you as The Mirror
and return HOME unto HEART to stop all PAIN KARMAs...
thus standing LIBERATED TOGETHER Free from Karmic creations of splintering off of the soul-LIGHT...
~~**~~ So, save an Angel, today... in your REMEMBRANCE & RECOGNITION...
morph the face of that Angel that is most disgusting today into The FACE of PRIME-PURPOSE...
Make it your Prime Purpose for 2012...
a year of CHANGES, and how you can bring that CHANGE forth from within...
that shows without...
creating NEW EARTH...
creating PEACE on EARTH...
Y-O-U...
YOU - ARE - THE - ONE...
Bringing CHANGE...
BE the CHANGE...
Re-LEASE & CELEBRATE, reverberating through your each CELLS…Re-CALIBRATE / ALIGN…
~*~ the first FORGIVENESS (for-GIVANCE is to be GIVEN!)
that YOU GIVE YOU today to begin with is,
FORGIVE you for holding onto that which is NON-SERVING...
Spiral from here...
~*~ the second FORGIVENESS is on your UNCONSCIOUS MONOLOGUE-ing within...
the inner-chat you practice in your alone-time within your mind...
that creates what you experience...precisely who-you-are-NOT!
---- >> FORGIVE this and move into CONSCIOUS MONOLOGUE-ING,
like
I AM is enough...
I AM Complete...
I offer PEACE...
I connect people...
I always give hearty LOVE...
All deserve to be loved...
I AM abundant... etc.
which then comes into play naturally and automatically
into your DIALOGUE-ing with others...
Oh, know that Divine Trialogues can happen too!
THREE-WAY catalyst talk!!
Find that out, the more conscious in your conversations you can become!
GOD-PRIME will step in as you invite within in the TRIALITY of All...
~*~ the Third FORGIVENESS is that there is nothing to FORGIVE...
all served to get to where you needed to get to...
so FORGIVE that you had to FORGIVE to be able to SEE expansively...
HAPPY and WISE CHANGES for you... of 2012
I invite you from my HEART to 2012 YOU, each ONE...
alongside we-the-people...Human Chrystals…
In your READINESS with PURE INTENT, find YOU, Precious Hearts…
and EXPRESS and DECLARE the YOU that You have FOUND…
no more seeking… bless the times you were seeking…
the humanness we are leaving aside, yet being in the Cosmic Body…
and Bless all Angels in their seeking too,
for they too will get to their 'shrooms HOME...
and so it is...
I AM LOVE, wishing you WISE 2012-ing
With The LOVE from your HEARTS for you to so BE, Dear ONEs…
In The Divine-Heartitude,
Jyothi Melkhiora.
---
Hi Jyothi
December 31, 2011, 10:26 am
Wow ! Such a feast for the eyes and the mind you have created dear Sister ~
And, I see you have changed your avatar to the gold Buddha, very Beauty-Full !
Happy New Era Jyothi, and now that we have reached our Home within, living
with clear sight and uncluttered minds will be a Blessing in Itself ~
Every-thing we need is within, as you know !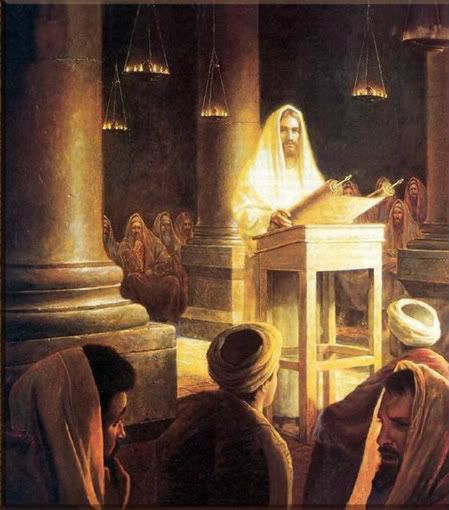 I love this painting ~ Love and many Blessings to you dear Jyothi Melkhiora ~ Tara *~~

---
~*~(( WISE 2012-ing))~*~
December 31, 2011, 9:33 am

Thank You dearest Jyothi for this love~ly~New~Year~message!
I Love the 3~way katalyst talk :)
~*~(( WISE 2012-ing))~*~ it certainly will Be...
~*~ lastnight a conversation with Sarasvati :)
Wishing you a Wonderful and Magical 2012!
With Love ♥♥♥ peter