5D Ascension Training with Master Jesus
AWAKEN YOUR MULTIDIMENSIONAL SPIRITUAL GIFTS

Session FOUR is NOW AVAILABLE!

Master Jesus Channeled via YaMaEL
9-29-09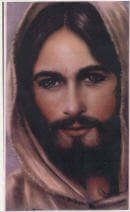 "It is with great love and honor in my heart that I welcome you to Session FOUR of the 5D Ascension Training with I, Master Jesus. Our Divine and All Loving Mother God has facilitated this Sacred Session and instructed me to help each who are guided to awaken your Spiritual Gifts. Your God Given Multidimensional abilities! Your Original Divine Blueprints included fully functional abilities that you agreed to leave behind when you chose to incarnate into 3D form. Many of these abilities so deeply engraved into your cellular makeup after many lifetimes of use that you no doubt came into this lifetime with many of these gifts already intact. Many of the Multidimensional Gifts you possess, you have carried with you through your version of time and space as you know it so well. Others have accumulated in your energy field as you work to raise your vibrations, and others are being birthed brand new within you as you come into full alignment with your Higher Self and your
Sacred Soul Mission.
You as a Spiritual Being, have access to a rainbows assortment of abilities that humans tend to call "Gifts", but in essence, the word gifts used in this manner gives the impression that these abilities are given to chosen individuals or that others are somehow more deserving and that is simply not the case at all. In fact, you are, and have always been Multidimensional in all aspects. It was your choice to "forget" just as it is now your choice to choose again as you remember the splendor of all that you are and are capable of.
This my beloved is precisely what I meant when I spoke to you many eons ago of "doing all that I can do and more"
Ahhhhh ... I can hear the chime of confirmation ringing from your central core!
Can you hear it to in the silence of your breath?
In the beat of your heart?
Feel it in your hand that reaches out to another in love?
Oh Beloved One, REJOICE for all that you have dreamed of and held deep in your precious memory for so long is about to awaken, to be rebirthed anew at your command.
In Session FOUR of the 5D Ascension Training Series will take you on a journey to the Crystalline City of your Original Birth into Creation where you will take your rightful place once again on the Golden Throne of Illumination where you will command forth the awakening of your Multidimensional abilities and open your spiritual receptors to reconnect to the Original Timeline of your creation and receive a full cellular reconnection with your original blueprints. This will enable you the full use of your multidimensional abilities from within the 3rd dimension.
You may have already tasted the fruits of your God given abilities in ways such as enhanced spiritual hearing and sight which allows you to view beyond the veil, to view your Akashic records or see images and visions from past incarnations. You may experience advanced communication with Higher Beings, other dimensions, galaxies and civilizations, advanced healing abilities, tool creation and knowledge. The list is as infinite as the love of God.
The multidimensional gifts and abilities of your true spirit are endless and profound and perhaps much beyond anything a 3D mind can perceive at this time. I invite you to join me to partake of awakening your true multidimensional abilities. The Gifts of your own true being beckoning to be set free so your spirit can take flight.
Until we meet again on the wings of love,

I am Jesus
I AM God
I AM YOU!"
===============

This session with Master Jesus (and all to follow) in the 5D Ascension Training Series will be offered in BOTH written Transcript and Audio Format and available via download to save, print or listen to at your convenience.
Click to READ MORE -5D SPIRITUAL GIFTS
http://www.divinitycodes.com/5d-ascension-training-session-4/