Largely Ignored by Christians, Jesus' Own Words on Key Subjects
Present an Insightful and Workable Approach
for Creating a More Compassionate World
by Glen Allport
While doing research for a secular book on the human condition – The Paradise Paradigm: On Creating a World of Compassion, Freedom, and Prosperity – I was reminded of the insight that many religions bring to fundamental issues of life. Although not a believer or member of any religion, I appreciate truth about the human condition wherever I find it.
In particular, I was impressed anew with three important teachings that Jesus is clear about yet which have been largely ignored or misunderstood. Heavy emphasis on an afterlife in the Christian community means that direct, core quotations1 from Jesus on real-world topics are de-emphasized and even denied by many Christians, at least in a practical sense. In addition, harsher Old Testament advice on child-rearing, predating Jesus by as much as a thousand years or more, seems to carry more weight with many Christians than do the words of Christ himself.
This matters, because these oft-ignored passages comprise both an insightful diagnosis of the human condition and an accurate prescription for the cure of that condition. Together, they make up an amazing (if mostly unused) gift to mankind. Any person of good will can appreciate, make use of, and benefit from these teachings. The subjects involved are:
The nature and importance of children, and how they should be treated.
The nature and actual location of the kingdom of God.
Jesus' own definition of discipleship – which also points to the defining issue of Jesus' ministry: love. This issue is the least ignored and denied of the three, but still gets too-little attention and seems widely misunderstood.
Lack of understanding on these issues, and lack of fidelity to Jesus' teachings about them, has gravely harmed the Christian movement almost from the beginning. Misperception of these issues has been fostered by many church organizations, governments, and other centers of Power, to Power's benefit and to the great harm of people who might have otherwise benefited from the teachings of Jesus.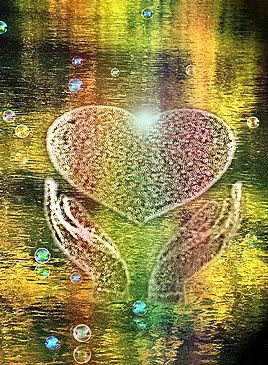 Children: precious examples for adults
Jesus' comments on children are passionate and eye-opening, and form the first of three pillars in his approach to healing the human condition. Here are six well-known verses from Matthew on the topic:
Matthew:
18:1 At the same time came the disciples unto Jesus, saying, Who is the greatest in the kingdom of heaven?
18:2 And Jesus called a little child unto him, and set him in the midst of them,
18:3 And said, Verily I say unto you, Except ye be converted, and become as little children, ye shall not enter into the kingdom of heaven.
18:4 Whosoever therefore shall humble himself as this little child,
the same is greatest in the kingdom of heaven.
18:5 And whoso shall receive one such little child in my name
receiveth me.
18:6 But whoso shall offend one of these little ones which believe in me, it were better for him that a millstone were hanged about his neck, and that he were drowned in the depth of the sea.
Clearly, Jesus saw children as examples for adults, not the other way around. This approach is counter-intuitive for many people, who have been raised with coercive methods and taught that children must, in essence, be broken like horses. Jesus' own disciples did not understand Jesus' approach to children, as Mark 10:14 makes clear. Pointing out that children are mistreated (offended) is the first part of the diagnosis that Jesus makes about the unhealthy state of the human condition; insisting that followers treat children with compassion and respect (as opposed to offending them) and plainly stating that adults must "be converted, and become as little children" is the first element of the cure.
Consider the context for all this: The level of emotional and physical violence in Jesus' day against both children and adults was horrifying, as suggested by incidents in Jesus' parables, by other incidents related in the New Testament, and by the ruling regime's common use of torture (often with an especially cruel whip called a scourge) and execution, typically by crucifixion. These brutal, drawn-out murders were committed in public, in full view of both adults and children. Jesus' doctrine of love and compassion was shockingly at odds with this nightmarish reality and was clearly a threat to the power elite.
Regarding Matthew 18:6 – what does Jesus mean about "little ones which believe in me"? Not a single child knew of Jesus only a few years before; can anyone believe Jesus felt it was unimportant if those children had been mistreated? During Jesus' lifetime and for centuries after the crucifixion, most children on Earth did not know Jesus had ever existed. Again: are we to believe Jesus would not have cared that so many of those children would grow up abused, molested, beaten, neglected, treated with emotional cruelty, or otherwise "offended?"
I find it impossible to see Jesus as so callous. Other comments by Jesus (the verses from Mark below, for instance) confirm that Jesus was on the side of children, period. Matthew 18:6 makes sense to me only if I take Jesus' comment to mean "children who have not yet had the life and loving nature crushed out of them" – that is, children who have not yet become as adults typically are; children, in other words, who are living examples of Jesus' teachings. Millions of people today would agree that inflicting emotional damage on a child – turning a once-healthy young soul into a repressed and miserable neurotic – is the worst of all possible sins; the sin from which all others grow, in fact. Jesus apparently had a similar view, despite modern language and concepts being different from those of two thousand years ago.
It is no surprise that many Christians differ from Jesus in their views of children; as I said earlier, even the disciples, who spent time with Jesus in person, did not understand Jesus' teachings on this topic. This is yet another reason to believe that mistreatment of children was the norm in that place and time – as it has always been and as it remains in most places today.
Here are the passages in Mark where Jesus corrects his disciples on their view of children:
Mark:
10:13: And they brought young children to him, that he should touch them: and his disciples rebuked those that brought them.
10:14: But when Jesus saw it, he was much displeased, and said unto them, Suffer the little children to come unto me, and forbid them not: for of such is the kingdom of God.
10:15: Verily I say unto you, Whosoever shall not receive the kingdom of God as a little child, he shall not enter therein.
The brevity of these verses does not diminish their power or importance. Jesus was not easily angered, but he was "much displeased" at the way his disciples were treating children. The disciples were not hitting or yelling at children, but were merely treating children as less important than adults; treating children as if they were an intrusion on Jesus' time. If even that angered Jesus, the shocking comment in Matthew 18:6 (". . . it were better for him that a millstone were hanged about his neck, and that he were drowned in the depth of the sea") becomes more understandable. (Jesus never actually drowned anyone for offending a child, of course, and it seems perfectly clear that he was using a vivid image as a parable to drive a point home – something he did often – not suggesting a literal action to anyone).
The lesson Jesus imparts so passionately here is that children must be treated with love, with compassion, and with respect. Adults have no business trying to change children into little adults or trying to otherwise "improve" children; it is the adults who need improving, not the children.
I would guess that many readers believe Jesus' teachings on children are unreasonable or unworkable. In fact, they are neither. The approach to children suggested by Jesus' teachings is far more practical than the less loving and respectful methods typically used both today and in the past, and the results of non-coercive, respectful, and compassionate treatment of children are dramatically better than what one gets from less healthy methods.
http://www.paradise-paradigm.net/columns/three_teachings.html