<![if !vml]>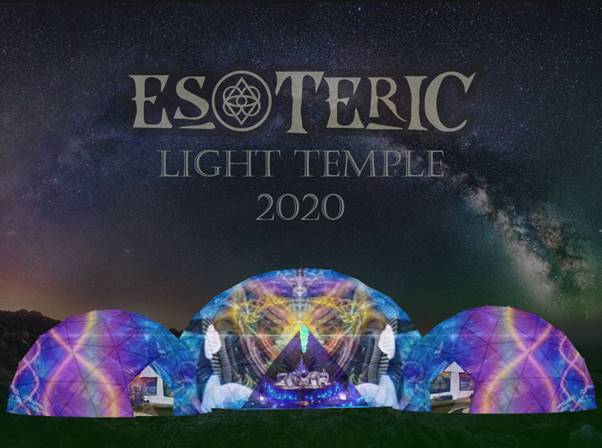 <![endif]>
Welcome to the Gates of Atlantis<![if !vml]>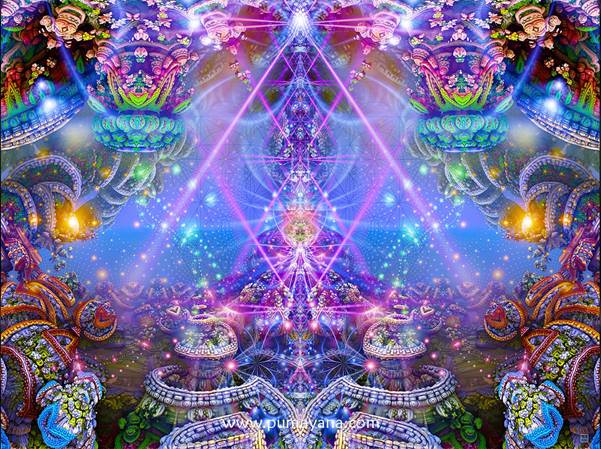 <![endif]>
Esoteric Festival are delighted to welcome back the Light Temple Crew to co-create our Temple Space for Deep Sea Atlantis.
Greetings Magnificent and Adorable Esotericans
Through the depths of consciousness we have traversed the waters gathering the Alchemy of Magic from the Pearls of the Deep to bring you the Esoteric Light Temple 2020.
We Morphed with the Whales. Met Dolphins of Light, We swam through the waters, with all of our might.
We found Wisdom and Insight, The Keys and the Codes, We searched Day and Night, We followed our Nose.
We gathered all Knowledge, The Templates of Love, Star Systems now opened, Below and Above.
We entered the Halls, Great Crystals of Light. We frolicked in Beauty We Awed at the Sight.
Neons of Eons To much to be told, Some of the Future, Some very old.
We entered the darkness, As Angels of Light, We lit up the Universe, We knew we were right.
From Starburst Implosions To great chasms of depth, We travelled together, all in one breath.
In waves of Delight, Bathed in much Joy We Awakened Ourselves, And left the Old Ploy.
Now back from within, We turned inside out, Mirrored Ourselves, Let go of the doubt.
The Dream within the Dream Now seen and exposed Thank Goodness we Questioned, And followed our Nose.
The old game of seeking has ended, you can only just be yourself in all your glory. We Love and Adore you all for you are truly Magnificent.
Come to the Temple and reconnect, receive and recharge, be free.
Game On Let's Play. You are the Light You are the Way
Your Light Temple Crew.2020.
hLight Temple Sanctuary f
<![if !vml]>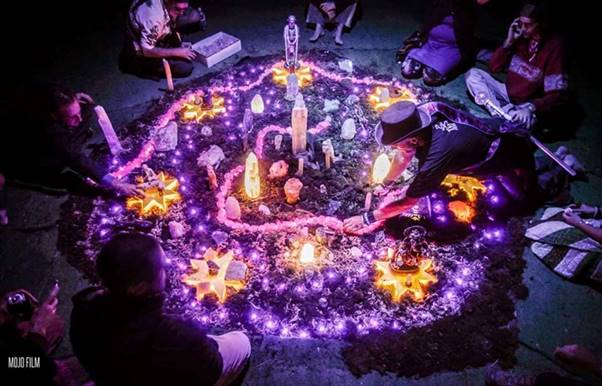 <![endif]>
We are a group of light workers, healers, shamans, therapists, counsellors, magicians and general lovers of synchromystical co-creations who have embarked on a mission of creating sacred spaces to nurture, share and awaken the spiritual nature of our tribe. Over the past 20 years we have created a number of sacred spaces at various Electronic music festivals around Australia. These multi sensory meccas embrace infinite patterns of light, sound, dance and crystalline geometry, with the intent to anchor higher consciousness into a personal planetary tribal experience.
<![if !vml]>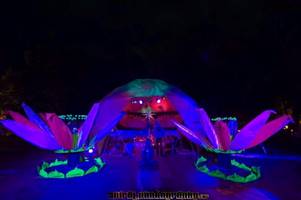 <![endif]><![if !vml]>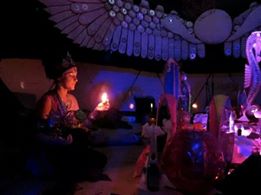 <![endif]>
Rainbow Serpent Festival 10m dia 2011
hSpirit
<![if !vml]>
<![endif]>
Rainbow Serpent Festival 2012
The heart of the light temple is the Crystal Mandala, set on the foundation of the tribal medicine wheel. Adorned with sacred artefacts, crystals, and altar, we use this ancient right to bring blessings and sanctification to the temple, the tribe and the whole event. We understand that when our tribe gathers, many will be journeying through altered states of consciousness.  We call in blessings for all of our tribe, that each individuals guiding spirits are welcomed to join them, to guide and direct their journey for the highest good, In love, and safety.
With over 20 years of Light temple building experience and a team of over 100 divine warriors, we bring a space and a crew that are present and totally ready to raise the frequency of any location in time and space. More complete than ever before, this highly charged and expertly crafted sacred space weaves these magical technologies in from the solar ring and beyond. This beautiful temple will inspire, entertain and amaze you. A place of alignment, balance, clarity and connection - oozing with divine presence, art and healing.
<![if !vml]> <![endif]><![if !vml]>

<![endif]>
Earthcore Water Temple 2017
<![if !vml]>
<![endif]><![if !mso]>

<![endif]>

Earthcore 7m dia Water Temple 2017

<![if !mso]>

<![endif]><![if !mso & !vml]> <![endif]><![if !vml]>
<![endif]>

Music f

<![if !vml]>

<![endif]><![if !vml]>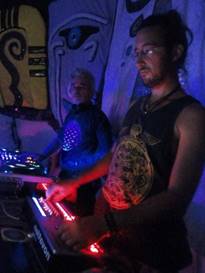 <![endif]><![if !vml]>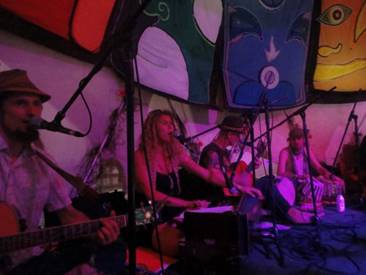 <![endif]>
RSF 2012 - Kyle Murray, Mel Dobra, Darpan, Ben Templestep
From beautiful background soundscapes to live devotional psy-tek-kirtan inspired jam sessions.  Music moves the soul in tune to the celestial rhythms. Sound healings, Crystal Bowls, Dedicated Vocalists, Harps, Wind and Drum and a managed open mic for spoken word, sacred chants and inspirational uplifting variations of all the above.
hDance
The Sacred Art of the Temple Dancer comes to life through our professional trained dance troupes, choreographers and instructors. Invocation through form, movement, sacred and ecstatic dance. Our temple dancers perform their art both within the temple space and as a roving troupe that may also be incorporated into existing opening and closing ceremonies.  All routines are a one of a kind, catered to the individual festivals and events we perform at. 
<![if !vml]>
<![endif]><![if !vml]>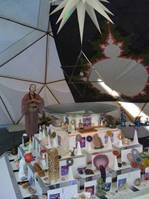 <![endif]><![if !vml]>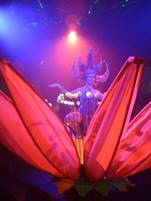 <![endif]>
<![if !vml]>

<![endif]><![if !vml]>

<![endif]><![if !mso]>

<![endif]>

Every Picture Tells A Story 2009

<![if !mso]>

<![endif]><![if !mso & !vml]> <![endif]><![if !vml]>

<![endif]>


Art g

The Light Temple is an evolving, living, interactive work of art. Our Light Temple crew have a broad range of sacred artefacts, sculptures, geometries, crystals and bling to make the temple shine. We combine space and form with light and sound, to create magical experiences.   

<![if !vml]> <![endif]>

CROWD CARE

COMMUNITY

<![if !vml]> <![endif]>

We combine the elements of Fire, Earth, Air and Water. Plant, Mineral, Light and Sound to create immersive environments.

hCommunity

The Light Temple is the heart of the tribe, a space to connect, share, learn, heal, relax and enjoy a good session of 4am rave psychology. We create spaces that are open and welcoming, all is good, all are welcome and all is sacred. We remove the barriers for people to engage and open up in a sacred tribal meeting place. It's warm, comfortable and manned the entire time the festival is open.  This offering provides a strong community bond within the festival.  Where like minds can meet and explore new ideas, projects, dreams and stories.  A natural magnetism draws in individuals, elders, children, and other healers and tribal lightworkers. 

<![if !vml]> <![endif]>

We work through the divine light to help all achieve mastery.  We create spaces that inspire joy and laughter. We create spaces that uplift the energy of any event.

<![if !vml]>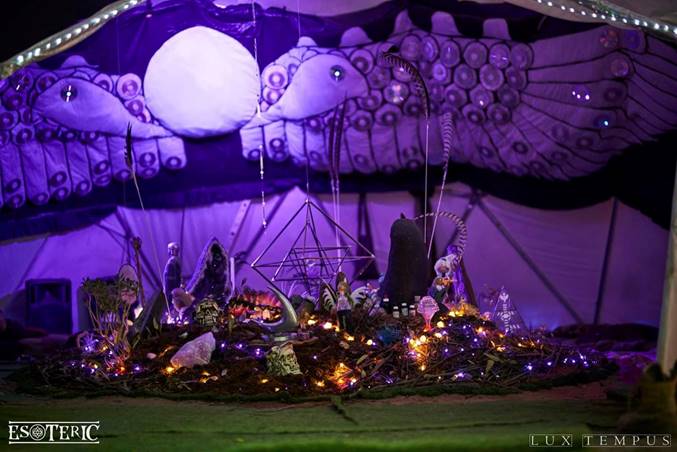 <![endif]>hEsoteric 2019
With incredible love, gratitude and appreciation, it was an absolute joy to support Esoteric Festival 2019. Our Debut temple for 2019 embraced aspects of Nature and Mystical Occult symbology embedded with Esoteric wisdom.
Built upon the molecular design of the "God Molecule" (For those with the wisdom and understanding to see it) the Esoteric Temple provide a 24 hour space for connection, sharing, and if needed a place to lay down and have a Doof nap for Esoteric adventurers.
A secondary workshop space was created to provide additional privacy and shade for Workshop presenters that required it.
Additional crowd care support, trip sitting, sharing and caring.
<![if !vml]> <![endif]><![if !vml]>
<![endif]>
<![if !vml]> <![endif]>
<![if !vml]>

<![endif]><![if !vml]>
<![endif]><![if !vml]>

<![endif]><![if !vml]>

<![endif]><![if !vml]> <![endif]>

<![if !vml]>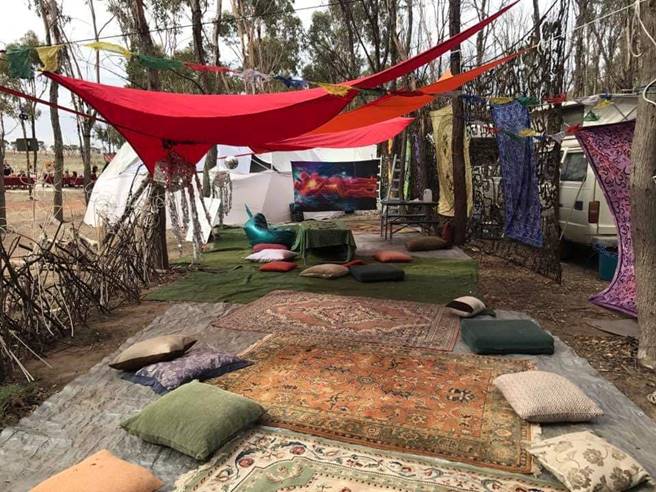 <![endif]>
Secondary Workshop Area

<![if !vml]>

<![endif]>
<![if !vml]>
<![endif]>2020
For the Great Year of 2020 the Light Temple team would like to offer Esoteric a 3 Dome Temple Structure, Featuring Video mapping by Aurelien Pumayana Florent. Taking our Esoteric Psychedelic adventurers into worlds beyond time and space through the water gateways of Neptune and Uranus.
Utilising NeoShamanistic medicine wheels of interconnected gridwork from the far reaches of Easter Island, interweaving with the energies of the ocean and the great outer water giants of the solar system. Galactivation and deep state awakenings of the limitless kind.
We begin our journey with a sacred blessing and opening ceremony, anchoring in the gridpoints of the sacred waters of the world, calling in the totems of the ocean deep to receive our love, gratitude and blessing for harmony between all species above and below the waves.
<![if !vml]>
<![endif]>
Construction :
The Temple Complex will be constructed using 3 superstructure domes made by Shelter Systems USA. (10m Central Dome below)
<![if !vml]> <![endif]>
Layout : Approximate footprint 35m Wide x 15m Deep.
<![if !vml]>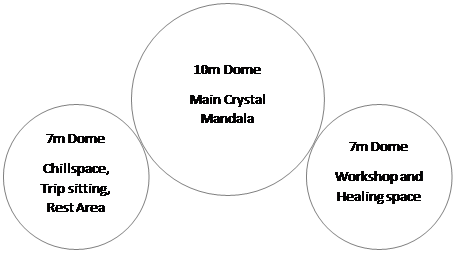 <![endif]>
<![if !vml]>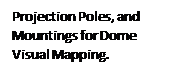 <![endif]><![if !vml]> <![endif]>

Crowd Care g
The Light Temple Sanctuary also functions as an aspect of crowd care for the event. A place to chillax, relax and unwind in a supervised space. The Light Temple is manned and open all hours of the event, providing cushions, blankets, warmth and company.  The Light Temple Keepers maintain a roster so that at any given time there are 2 Temple Crew available to assist anyone in need. 
hWorkshop Applicants
The following temple crew have submitted workshops to Esoteric 2020, any of the following submissions that are approved would greatly help boost the numbers of our crew. All of these members will also assist with the Temple as volunteers using on their provided Workshop ticket to cover entry as well as help with the Temple.
Adeon Asfar -NeoShamanism2020
Lily Lee Rain - Responsible and respectful doofing 101
Charlotte Claire Dancer - Shakti Temple Dancing
Mel Dobra - Crowd funding project
Sands Camm and Erina Waterreus - Laughter yoga
Alexandra Coyote-Phoenix - Astrology
Skye Hartova - Intimate Cuddling
Kevin Rain - Shamanic Plants
Samantha Pead - Light Language Ascension Codes
Fiona Phoenix Heinrick - Navigating Conscious Awakenings
Gavin Shri Amneon – Tai Chi
Kevin Scholten – Body Energetics
Temple Ceremonies (See Below) - To be added to Workshop Schedule
Sunday 8th March – 12:00pm - Sun conjunct Neptune in Pisces
Monday 9th March – 12:00pm – Venus conjunct Uranus in Taurus
hSignificant Ceremony Times g
Over the time period of 6-9th Of March there are two very distinct Mid-Day Ceremony times.
Sunday 8th of March – Sun Conjunct Neptune in Pisces. Neptune, the Higher Mind is regarded as the higher aspect of Mercury the lower mind. Neptune represents the super consciousness of the realms, will be conjunct the Sun on Sunday.
Neptunes deep waters of eternal splendour, combined with the Piscean depths, revealing limitless awareness and connection with the great power of spirit providing beautiful complimentary energies to the watery theme of Esoteric 2020. (But maybe you already knew that) 😉
Monday 9th of March – Venus Conjunct Uranus in Taurus. Following the same theme from the previous day, Venus is considered the lower aspect of Uranus. The Venusian power of Awakening, Truth, Love and Connection on the human level, multiplied through the Uranian Super consciousness Awakening, Truth, Love, and connection to the ascended realms of Great Spirit. This is a very powerful grounding and anchoring Heaven on the Earth through the Sign of Taurus. Strong foundations for the divine potential to grow forth.
The Temple will host a dedicated ceremony and meditation each day, relative to the themes of the planetary energies. Connecting the Sun, our Sol Hearts of the human super consciousness with the higher Systems Super Consciousness.
SUNDAY MARCH 8th 2020 : 12:30pm
<![if !vml]>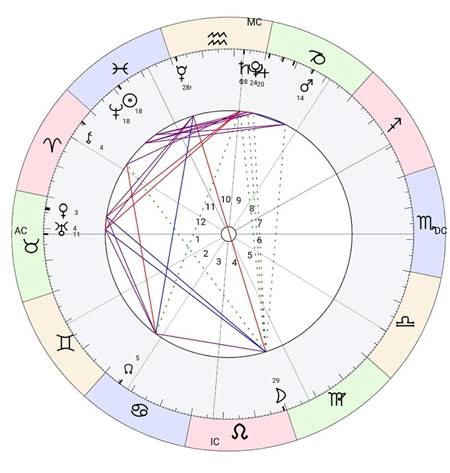 <![endif]>
hTemple Keepers
ADEON ASFAR (Lightworkers.org.  Daylesford, VIC, Australia)
High Priest, Neo Shaman, Temple Keeper and Crowd Care Support.
<![if !vml]>

<![endif]>Shamanic Adventurer and Entheogenic Explorer. Adeon blends together ancient wisdom teachings and processes into application for a modern world. Described as a spiritual entrepreneur, mind hacker, journey guide and Rainbow Warrior. His passion is helping all sincere aspirants find freedom in living their highest purpose and healing their deepest wounds.
Adeon has been working alongside David for the past 18 years. Helping manage and orchestrate the deployment of Light Temples all over the world. Founder of Lightworkers.org and co-founder of The Earth Heart Sanctuary in Little Hampton Victoria. Adeon has a broad range of experience covering the worldly and the otherworldly, initiated Entheogenic therapist, certified clinical therapist, event emergency services first responder, rave counsellor, and temple keeper.
Adeon will be presenting the open workshop NeoShamanism 2020 that will explore the role of magic, healing and eternal wisdom required for humanity to enter the new age. Prophecies, guidance and the many personal first hand learnings Adeon has received from many of his guides and teachers along this life path.
MASTER DAVID (Ferny Creek Victoria )
Future Visionary, Peace Ambassador and Temple Architect
<![if !vml]>
<![endif]>Light Activated, Master David is an energetic enigma; he embraces Planetary Ascension and the magic of new and expansive possibilities with a passion. A Star Shaman, his empathetic understanding embraces crystalline consciousness and is truely a weaver of the esoteric throughout many dimensions. Awakened and humble he has stepped into 24/7 planetary service to share his skills and embraced Miracle Consciousness as a gateway to the raising of personal and planetary vibration. Heaven on Earth is his focus.
The creation of beautiful sacred spaces, of the highest available vibration, was visioned and for over 20 years he has made this a priority in his ascension role. He has worked alongside Adeon and many other beautiful souls establishing dynamic crews to make this a reality at many and varied festivals. He is honored to have created the Crystal Mandala which has now awakened into the Light Temple. Together the Light Temple Crew have honed their skills to perfection and have been paramount in the awakening of many.
Initiated into Shamanic Arts and with qualifications in numerous modalities he has worked alongside care crews and medics in the provision of the best possible support for loose psychonauts and plastered punters. In short, he does whatever needs to be done to create peace, harmony and understanding.
SANDS OF TIME (Melbourne Vic)
Temple Keeper, Artist and Story Teller
<![if !vml]>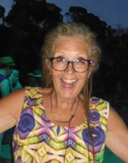 <![endif]>Sands is an elder of the festival tribe and has contributed to its culture in many ways; organizational, as well as being a performance, visual and decor artist. Sands is a core Elder of the Light Temple Crew over the past 15 years as a temple builder and decore artist. Her contributions to the Festival and Psy-Trance community hail back to the Days of Global Village, M.U.D. Every Picture Tells a Story and Mutoid Waste Company UK/AUS. This will be her first appearance as a storyteller. Sharing her insights and wisdom derived from a lifetime of dedication in the service of Tellus Mater (Mother Earth).
ROBSTAR (Upwey, Victoria, Australia)
Magician, Multi-world dimensional traveler, Temple Jester, joyous Light bringer and Cosmic Communicator
<![if !vml]>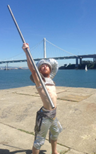 <![endif]>Robbie is the Master of play. Great universal jokes are pumped through the system, cause isn't it all just a silly sit-comedy after all!!! Light, love and laughter ... Robbie has swam the waters from Atlantis to the shore of the light landscape and back again to re-create the water holographic system. Orcas, dolphins and octopi eyes can all see again. You're Welcome! Di Nada xx
LADY EM (Lower Plenty)
High Priestess - Temple Keeper - Lightworker - Crowd Care"
<![if !vml]>
<![endif]>Lady Em is an intuitive light worker who has been working alongside David and Adeon in creating light temples on and off for the last decade. She has a deep connection with crystals and earth energies, is trained in new paradigm shamanic healing and massage, and works with various natural tools in cleansing and clearing rituals. She will invite you into your body and to connect to the earth whilst also facilitating experiences to assist in realigning to your higher self connection.
AURELIEN PUMAYANA FLORENT (Noosa Heads, QLD, Australia)
Master Artist and Visual Entrancer"
<![if !vml]>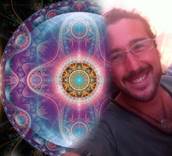 <![endif]>Aurelien Floret is a French born visionary and multi-dimensional artist ahead of his time. He has produced an incredible body of work over a variety of forms including digital art, live VJ performance, video, installation art and painting. Aurelien has an innate ability to capture intangible essences and energies beyond our senses. He taps into the blueprints and templates of Creation; melding Sacred Geometry and Fractal Geometry with stunning blends of colour, symbols and motifs allowing us to perceive microcosmic, multi-dimensional or invisible worlds.
Aurelien's artwork will be featured throughout the temple, Each artwork holds it's own vibration that speaks to the heart of the viewer in a language beyond words. Aurelien's creations are alive, they act as mirrors for your soul, everyone sees something different contained within the movement of each piece.
Imbued with positive intent and specific vibrations and frequencies Aurelien's artwork will take you on a journey.
GAVIN SHRI AMNEON (BELGRAVE VIC AUSTRALIA)
High Priest, Visionary, Artist and Mystic"
<![if !vml]>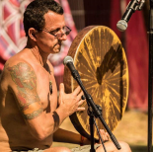 <![endif]>Gavin brings a unique set of skills and gift to the Light Temple Sanctuary. A wealth of esoteric wisdom, insights and knowledge. Renowned Visionary Artists, Teacher, Music Producer and Vocalist. His eclectic chants can be heard echoing through many sacred ceremonies, medicine journeys and mystical gatherings.
FIONA PHOENIX (Melbourne, Victoria, Australia)
Temple Keep of the 5th Order, Crowd Care, Love n Hugs
<![if !vml]>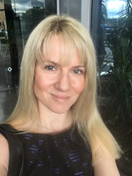 <![endif]>Fiona is a registered Clinical Psychologist and Phd Researcher, having worked as a therapist for over 10 years. She brings over 17 years of experience in consciousness studies, and experiential knowledge of psychedelic journeys into non-ordinary states of consciousness including peak experiences and Kundalini awakening first embodied at the age of 19. Her capacity to hold space empathically and utilise insight and emotion focussed therapy is well established. Reiki level 2 and also practicing as a Spiritual Counsellor, Fiona embodies a safe haven to journey into the unconscious at festivals around Australia, having run workshops on Sacred Geometry and Jungian depth work, Navigating Soul Contract and 5 D consciousness for the past 9 years. Fiona is both temple keeper and crowd care facilitator, with the intention of providing a safe place to explore Spiritual Emergence that may emerge during your psychedelic journey. All souls welcome <3
Fiona will be co-hosting the workshop : Conscious Awakening with Amorenda Bridgland.
MICHAEL FLOOD (Thomastown, VIC)
Master Wizard of Light and Form
<![if !vml]>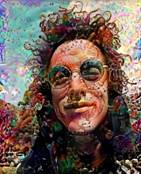 <![endif]>Michael Flood is our temple resident wizard of epic proportions. Master of Light and Form, he weaves his magic through entrancing and cerebral enhancing melodies of colour. His creative art works, stage lighting and woodwork sculptures have adorned many psychedelic gatherings over recent years, This year he brings his wizardy to the Esoteric Temple to intentionaly blow your mind into realms beyond ordinary reality.
ANAI MACHADO (JanJuc, Vic)
Yogini Temple Keeper and Crowd Care
<![if !vml]>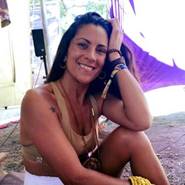 <![endif]>Anai has been involved in the Psytrance scene since 2003. She was one the precursors of the Psytrance scene in south Brazil where together with the support of many creative friends they created many bush parties. Nowadays she is a Community Lawyer and a Yoga Nidra instructor. She also is qualified as a Reiki practitioner. She believes that dancing is an ageless and transcendental form of meditation, connection with self, others, nature and other frequencies. Therefore, as a good Brazilian she dances very regularly. She also devotes time to tune in at Ashrams, yoga/meditation retreats in Thailand and at the Surfcoast where she lives and is part of a long term established women's circle. Anai is an active member of her community and promotes self - empowerment and healing through her work, personal and self - interactions. She feels that we are gifted and are here to share this gift with one another.
Anai will be hosting the An introduction to Yoga Nidra - This in an adventure to the depths of our subconscious mind and a taste of the power of connecting to the energetic body. Understand why 30minutes of Yoga Nidra has the same benefits of 4hrs sleep. Relax, journey through the microcosmic part of yourself, release tension and be empowered by creating your reality through having a resolve 'sakalpa' planted in the fertile soil of your mind when it is in the right frequency.
MEL DOBRA (Mel Dobra Music, Ferntreegully, Vic)
High Bard Muse and Temple Keeper
<![if !vml]>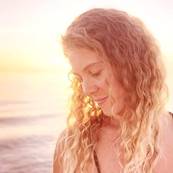 <![endif]>Mel Dobra has delighted crowds internationally, playing such renowned festivals as Woodford Folk Festival, Splendour in the Grass, the Eclipse Festival and the Bali Spirit Festival, as well as embarking upon an East Coast tour of her inaugural album, Sacred Tides. Through this and in extension to her musical events, Mel has successfully crowdfunded two albums of music, in which the community got behind and supported. Through her own experiences, accumulated from the breakthroughs of launching her solo career, she assists others in recognising their true passions and their inherent ability to actualise their dreams. From learning to play a musical instrument, such as the harmonium, to creating artwork or penning your first novel, Mel shares with her audience all she has learned- practical and functional methods to help us attain our creative goals. Mel Dobra continues to inspire through her music and workshops.
Have you ever wanted to create an album of music or write a book? Do you have a creative project or artistic venture that you would like to get off the ground? Mel will be hosting the "How to successfully crowd fund a creative project" workshop for new and experienced creators.
LADY BRIDGETTE (Victoria emerald oz)
High Priestess Mermaid Keeper of the Sacred Waters"
<![if !vml]>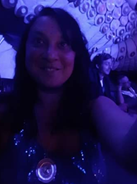 <![endif]>Lady Bridgette is keeper of the Temple Energetics & Empathic Grid Lines. Temple Support Team. Sensory empathic navigator of realms. Lady Bridgette dives into crystal clear waters. She swims through worlds of beauty grace and light and sound. Kindness guides her heart as she supports others unconditionally in the pursuit of truth and happiness. A player of the highest integrity her role in personal and planetary vibration is truly amazing. As an awakened intuitive she is able to guide others to find higher truth and happiness in this Now. She has been an integral part of the crystal mandala and Light Temple crew for many years. Become what you seek for only then will peace and prosperity be personified.
ZACK (Melbourne, VIC, Australia )
<![if !vml]>

<![endif]>Temple Keeper - Builder Creator - Shamanic Apprentice - Crowd Care.
Zack is heart-centered entrepreneur and student in the arts of plant medicine and healing. He predominantly specialises in Painting and Art Deco and is well experienced in the conscious festival circuit. He embodies the core values and mission of sharing this magical experience. He also assists his partner in running workshops on conscious communication, platonic intimacy and healthy boundaries.
TAYLA (Brisbane, Australia)
High Priestess - Elemental Medicine - Rare Pokemon
<![if !vml]>
<![endif]>Lady Tayla is our resident Health and wellness specialist and Alchemist Explorer. Tayla blends together ancient wisdom teachings on permaculture, plants, elemental connection and full power embodiment. She applies a create your own reality approach to life while working with elements and breathwork to supercharge the human experience while bridging the gap between mind, body and spirit. Described as a spiritual entrepreneur, Permaculture enthusiasist Personal Trainer and a rare Pokemon. Her passion is helping people reclaim their personal power and create a life around freedom and prosperity. Living a life of genuine service and abundance. She holds space for transformation experiences and creates a container for people to witness their worth, expression and purpose of love as a lifestyle. Tayla has worked in the health and wellness industry for the past 4 years also working in other roles such as operations and events.
KEVIN DANCING EARTH RAIN (Melton, Victoria, Australia)
Shamanic High Priest - Temple Keeper - Crowd Care
<![if !vml]>
<![endif]>Kevin Dancing Earth Rain the co-founder of the Shamanic Rain Lifestyle Center in Victoria, successfully operating for approximately 5 years, He has been studying and working in the field of natural medicines and shamanic healing for over 20 years. He is a shamanic healer, natural medicine practitioner, counselor, energy healer, sound healer, lecturer, meditation guide and teacher of shamanic and spiritual arts. He has shamanically trained under the Siri tribe of the Sonora desert, Shipibo peoples of Pucallpa Peru, traditional tribes in Bolivia and is currently training in Iquitos Peru to further his work with sacred plant medicines and natural healing. He has been teaching in these fields for more than 10 years, training people to connect with the power within there heart space and remove limits they placed upon themselves, teaching different healing and clearing techniques as well as holding space and guiding people through shamanic journeys. Kevin is passionate about the heart centered evolution of all living things and has given himself to the service of human kind and Pachamama. Kevin has been involved in the doof seen for over 20 years and is keen to give back some of the magic that has been shared with him over his journey
Kevin will be hosting the workshop Sacred plant medicine and conscious evolution.
CHARLOTTE CLAIRE (Daylesford, Melbourne VIC)
Sputnik Sweetheart Shakti Temple Dancer
<![if !vml]>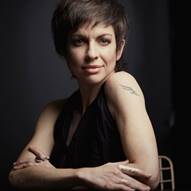 <![endif]>Sputnik Sweetheart (artist Charlotte Claire) was a classical ballet dancer at the age of 12 until she escaped to Mexico to travel the electronic music scene, busked her way North to South and returned addicted to trance. Also a previous student of Burlesque and student-teacher of Feminine Yoga - blending the arts of qi gong and tantra - her dance is informed by the principals of devotional temple dancing. She has supported legendary techno and psytrance DJs at Rainbow Serpent Festival, Burning Man and Seed, Coco Poco Loco, Love Can Not Be Invaded, Strawberry Fields, Private Parties and Ceremonies across Melbourne for 10 years. Bringing ignition to the dance floor and lighting up the stage with her divine loving presence, her signature white style is designed to complement and electrify laser and light spectacles.
 ALEX RANSOM (Coyote Star Astrology, Topanga, CA, USA)
 High Priestess - Astrologer - Temple Keeper
<![if !vml]>

<![endif]>Alex Ransom of Coyote Star Astrology is an Evolutionary Astrologer forging a dream career from her long-standing passion for the stars. Spellbound since childhood, Alex has been studying and mastering Astrology for over twenty years. Prior to Astrology, Alex studied Philosophy, Psychology, and Yoga, and fuses all three to elevate within life and guidance within her sessions.
Alex will be hosting the CURRENT ASTROLOGY AND THE 12 ARCHETYPES OF THE ZODIAC briefs viewers on the current astrological energies, followed by an in-depth journey through the 12 signs of the zodiac.
LILY RAIN (Melton, Victoria, Australia)
Shamanic Priestess - Temple Keeper - Crowd Care
<![if !vml]>
<![endif]>Lily Rain is the co-founder of the Shamanic Rain Lifestyle Center in Victoria, successfully operating for approximately 5 years. Lily is a energy healer, holistic hypnotherapist, apprentice shaman, sound healer and mother earth warrior among other things. She is a heart centered being assisting people to become more grateful for life and assisting them to reconnect with the love for themselves and Pachamama and the universe She loves to be free in expression, to dance, laugh, play and become all that she can be alongside all people. She is always willing to look deeply at herself and make changes to become a better being for herself and all beings. She is very passionate about helping others to look after themselves, heal and embrace their full potential.
Lilly will also be hosting the Responsible and respectful Doofing. This workshop will focus on how to be responsible and respectful to ourselves, each other and Pachamama while getting the most out of the experience.
 WILLIAM DEWHURST (Melbourne)
 Temple Keeper and Crowd Care
<![if !vml]>

<![endif]>Will is a leader and an adventurer, kind and caring in his approach with a mind for social progression and body and soul to heat up any dancefloor. He will be assisting in the Temple Build and Packdown and is always good for a chat and spiritual connection. Will is part of the Temple Crowd Care unit, helping to create a beautiful, safe and fun space.
SAMANTHA NEBULAR (Springmount, VIC, Australia )
<![if !vml]>
<![endif]>Light Language Activator, Shamanic Craftswoman and Crowd Care Support
Nebular is a Light Language activator and Shamanic Craftswoman. She works as an intuitive and speaks directly with the body and spirit.
Holding a calming, relaxing space for Healing and guidance. Nebular provides relaxing and calming massage and offers a loving listening heart.
REBECCA HUGHES (Melbourne, Victoria, Australia)
High Priestess - Temple Keeper - Spirit Weaver - Crowd Care
<![if !vml]>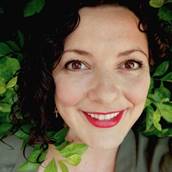 <![endif]>Rebecca believes in the Sacred and Practical; the Seen and Unseen worlds. Embracing both Science and Nature Magic. With an Honours Degree in Conservation Biology and a background in Eco-Tourism her presenting style is clear and connected. Rebecca's holistic bodywork sessions include Remedial, Sports, Relaxation & Lomi Lomi massage. She also draws on the wisdom of Visionary Craniosacral, Reiki and The Liquid Crystals. Encouraging you to be present, to breathe and unwind. To feel truly nurtured, deeply relaxed and to let go. .
A calm and nurturing presence. A keen eye with bird's eye perspective to the tiniest detail. Capable of dealing with extreme emotions and behaviour with compassion.
SKYE LINHART (Melbourne, Vic, Australia )
Temple Keeper - Spirit Coach - Crowd Care
<![if !vml]>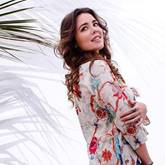 <![endif]>Skye utilizes a multidimensional approach to; • Coaching & Mentoring • Energetic & Intuitive Healing • Awakening & Spiritual Support • Shamanic Healing Retreats • Cuddle Sessions.
Specializing in the healing and personal growth realms, she has certifications in NLP, Coaching, Hypnotherapy and Mentoring from the Institute of Behavioural Science. An Accreditation in Hatha Yoga with Yoga Alliance. 18 months training in Bodypsychotherapy, Core Energetics, Gestalt Therapy, Constellations Work, Voice Dialoge and Leadership Training with RKI Australia. Shamanic training at The Awareness Institute with continued work through various shamanic journey and plant medicine work internationally.
She has been running Cuddle Sessions and Eye Gazing workshops for the past 2 years across India, Europe and Australia. These workshops teach the foundations of conscious, platonic intimacy and human connection while developing healthy boundaries. Her workshops have been featured at Summer Never Ends Festival in Switzerland, Rainbow Serpent Festival Australia and Confest Australia.
KEVIN SCHOLTEN (Springmount, victoria, australia)
Crowd Care and Temple Keeper
<![if !vml]>
<![endif]>Kevin is a gentle person from the Netherlands. He has traveled to many places, both physically and spiritually and so gained multicultural awareness. Kevin is now studying mental health in Melbourne and is developing skills to accompany his interest in shamanism and integration practices.
Holding space, empathic listening, providing assistance where needed, supporting workshop facilitators and other crew members with tasks in and around the temple. Kevin calming and light presence for people requiring crowd care support.
 JARONE ENORAJ (Melbourne Victoria Australia)
 Healer Diviner Temple Keeper
<![if !vml]>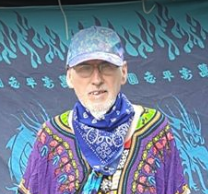 <![endif]>Jar is a Healer, Diviner, Musician, Geometric Grid worker, holographic programmer and metaphysical language translator. A key member of the temple construction crew and Temple Keeper. His skills with energetic directions help to keep the Temple in balance and support the programming of positive intentions and grid work of the site.
A master in the arts of Esoteric Divination for providing insights into some of the more hidden aspects of the world. He is always happy to share some of his mystical also share some divining techniques to interested adepts.
Fund Raising and Promotion g
Prior to each event the Light Temple Crew fascilitate a promotional fund raiser to help promote the upcoming event, as well as raise funds for the purchase of additional equipment, supplies and resources necessary to create the temple space.
Ticket for resale provided by Esoteric Festival will be purchased by additional crew volunteers to help support the financial costs for the Temple Build.
Esoteric Festival 2020 g
Technical Requirements from Esoteric :
<![if !supportLists]>1. <![endif]>Power 3x 240v 15amp
<![if !supportLists]>2. <![endif]>Security and Medical Radio Comms.
<![if !supportLists]>3. <![endif]>Mounting poles (or trees) for 2 x video mapping projectors front of temple.
<![if !supportLists]>4. <![endif]>Crew Camping in close proximity to temple space
<![if !supportLists]>5. <![endif]>Lifestyle Crew toilet nearby
Ticketing Requirements from Esoteric : 22 Crew Tickets, # Early entry (Bump in crew list will be provided), Meal Tickets, and Vehicle Passes.
Ticket contribution from Esoteric for fund raising re-sale : 14 (Sold to additional crew volunteers working on the temple)
Temple Structure Size.

2 x 7m White Superstructure Domes

1 x 10m White Superstructure Dome

2 x 7m

1 x 10m

Custom Themed Art Pieces tailored to the theme of the festival. Mandala Centre Piece, Temple Altar/Mandala

2

Temple Dance and Ceremony Slots / Day

2

Additional Lighting FX. Water Waves, Smoke, Internal Projections, External Lighting.

20

Ambient Music DJ Slots / Day. Includes Audio Equipment

4

VJs and Projections by

<![if !supportLists]>1. <![endif]>Aurelien Pumayana Florent

<![if !supportLists]>2. <![endif]>Michael Flood

2
Contract to Provide Light Temple Sanctuary Space at Esoteric Festival 2020
Lightworkers.org               ABN : 29 512 917 800
Date of Event : 6-9th March 2020
Address of Event (Location) : DONALD VIC
Bump In Date/ Time :      Monday 2nd March                        Bump Out Date/Time: Wed 11th March
Thank you!
Adeon Asfar
0416 180 523
<![if !vml]>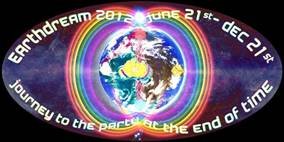 <![endif]>Other Light Temples 2000-2019 g
<![if !vml]>
<![endif]>For all the people, all the time, we love, honour and respect you.  Walking together we thrive!<![if !vml]>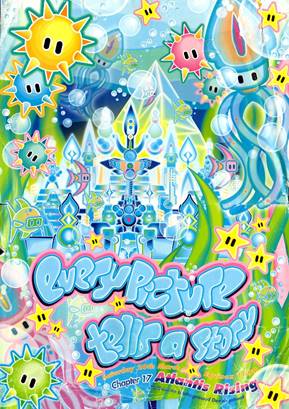 <![endif]><![if !vml]>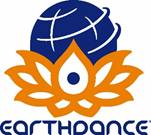 <![endif]><![if !vml]>
<![endif]>
<![if !vml]>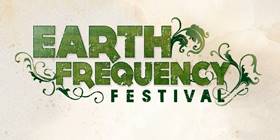 <![endif]>
<![if !vml]>

<![endif]>
<![if !vml]>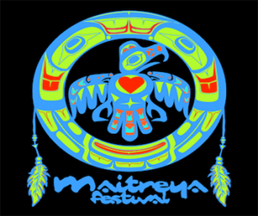 <![endif]>
<![if !vml]>
<![endif]>