A Miracle???~~~Healing Prayers Answered:-)~~~Thank You!!!<3
Rene has been released from the hospital. Doctors re-ran all the tests and scans and ar not concerned about the appendix anymore. His symptoms have faded and he is left only with a slightly elevated white blood count.
Lately he really has been 'waking-up', so I think this event and all the love energy that has been sent his way can only be a blessing. Thank you for all the energy we all felt it:-):-):-), and chalk yourselves up for another lightworker MIRACLE!!!
NAMASTE!!!
sooo much lovelovelove to you all!!!
Thank you<3<3<3 cory aka bubbles
---
---
YYYYYYYYYYYYYYYYYYYYYYYYYYYYY
August 10, 2010, 7:31 am
YYYYYYYYYYYYYYYYYYYYYYYYYYYYYYEAH!!! I'M so happy to hear this miraculous news!
---
---
Bubbles
August 9, 2010, 9:56 pm
Ya know, I reckon it's just about time to STOP calling the Lightwork we
do together miracles. They aren't miracles at all, just focused attention
by folks in the process of ascending/evolving. We are just doing our JOB.
Thanks for passing along the good news.
yarra
---
Hurray!
Thanks For
August 9, 2010, 9:29 pm
Hurray!
Thanks for sharing!
Infinite love...OMni
---
Awww Beautiful! So Lovely To
August 9, 2010, 9:08 pm
Awww beautiful! So lovely to read! Yay! :) xx
---
Wehey
August 9, 2010, 8:09 pm
brilliant news Bubbles - thank you for letting us know it is going so well.
Peace,love and blessings
Barbs :D xxxx
---
Wonderful, That Is Such Great
August 9, 2010, 6:50 pm
Wonderful, that is such great news, thank you for letting us know how it all went.
You have a fantastic day friend.
Much Love & Blessings to you, Rene and family.
Jess x
---
SMILE
August 9, 2010, 6:30 pm
Healing Love Ooh Boy! Many Blessings Beautiful Heart ~♥~
---
Miracles Are REAL!
August 9, 2010, 5:49 pm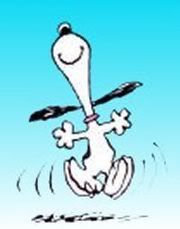 Cory~Thank you for the update, and validation of healing.
APOL
---
Wonderful News Cory ~ Doin
August 9, 2010, 4:59 pm
Wonderful news Cory ~ doin the Happy Dance!
~*~
I remember in the beginning of my awakening ~ oh lordy...my Body Temple ...went through SO MUCH ... the expansions, the pains, the movements of energy throughout ... this is where truly BEing kind to one self is sooo key and so crucial!
~*~
Brightest Blessings be to Rene, You and Baby Bubbles ... I am sure your hands on energy ... brought it all together!! Love you sister!
~*~
Heart Hugs!
courtland
---
Xx
August 9, 2010, 4:20 pm
great news !! so pleased..lots of love to you and BB and her Daddy xoxox