~**~ As we go through our daily lives, how can we not be affected by what others think or say?
In this modern world of competition and having to achieve, it is difficult not to allow others to shape us with
their own attitudes and thoughts. For the spiritually aware person, this will be an everyday struggle.
The attitudes of others around us either in the work place or places of relaxation, can also be a lesson of
keeping true to ourselves. There is no pressure on the path of the spiritual seeker if he or she remains
aware of the voice of love and truth, within.
~**~ A good example of this is Mother Earth - she is touched by everything alive, yet she never stops
turning around the fire at her centre. We are also touched by the stories and the events that occur around
the globe, but we find our way by remaining centred and always aware of spirit's voice within. Our inner-centre
is so vast with many aspects still unexplored, why do we look elsewhere, waiting for someone else to tell us
what is Real? We come to this world equipped with everything we need to search, grow and expand on the
wonders of our own universe within, yet many are still waiting for outer signs from others. Be patient with
yourself - have as much love and awe for your-Self as you do when you see a beautiful flower or a new-born baby.
Do not look at yourself from the outside. There is a wondrous world within waiting for you to explore.
Have you visited yet? ~**~ Message received from higher-self - White Tara - for All. ~
Love ~ Tara

---
Thank-you Julie
November 23, 2011, 10:13 pm
Yes Julie, you would have experienced this in the group you are helping in,
and calling on the Divine for assistance will always be with you and give you support.
Much love dear sister for your appreciation, and for your sharing,
hugs and love also to your children, and I shall certainly pass it on to Ginger and Charlie
who just love hugs, Tara xox ps love the butterfly, xox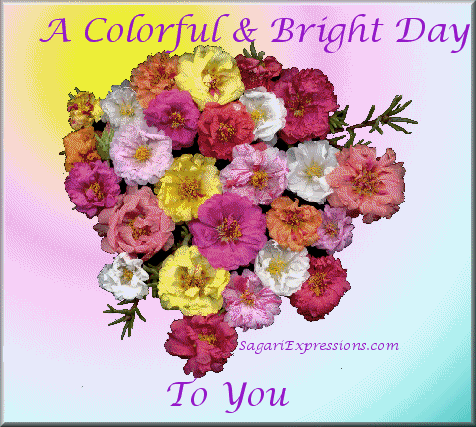 ---
You Always Have Good Lessons
November 23, 2011, 12:14 pm
Your lessons are wonderful and filled with wisdom and common sense. I have always had great respect for Gaia. I have taught both my children who and what Gaia is, even Khaos. Among their peers, they are the only ones who knows such things, but for me its important for them to know.
What happens around us, does effect us; regardless if its a comment left by another person for someone else, an obvious intentional gesture towards us, a spoken word, the list is endless. Its how we perceive what is happening around us that makes a difference. Sometimes it is hard to not take things personally. I practice deep breathing exercises to ground me if I feel I am getting out of touch, or about to loose this patience I have mastered. During the group I am in, I visualize the Creator and feel his nearness in my heart and I will feel actual warmness then, like a boost or something I cannot name right now as i just finished meditating.
I value your wisdom Tara. I am glad you are here for all of us.
Many bright and wonderful blessings for you (give your puppies a hug for me)
Julie
---
Thank-you Rosalie And Ellen
November 22, 2011, 12:19 pm
Hello dear Sisters of the Heart, so lovely to see you both here,
and also sharing your experiences.......
Resonate with your experiences, Rosalie, awesome time to be on Earth ~
and thank-you so much for the beautiful picture. xox
Ellen ~ Mother Earth is a pretty tough lady to withstand all that she has had to
since she was created and inhabited. She has the patience and love of a Saint !!
or, should I say.......a GODDESS ! Yes, Goddess for sure. xox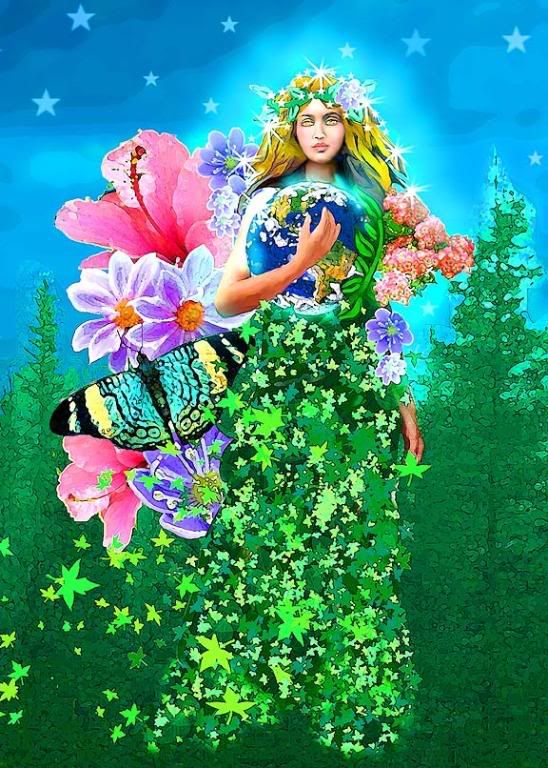 Love and Blessings to both Sisters, Tara xox xox

---
Namaste'
November 22, 2011, 11:56 am
loved this especially....because I just expressed Gaia's enormous ENERGY to a young brother here who portrayed her as being soft lol.
"A good example of this is Mother Earth - she is touched by everything alive, yet she never stops
turning around the fire at her centre."
Good words as always we receive from you, thank you dear Tara.
xo
e
---
Yes Thanks Tara....
November 22, 2011, 11:33 am
Such a lovely message and yes within my Temple has a lot in common with Mother Earth I feel with many eruptions,having the foundations shook,and much more.......... with each experience coming back stronger than before,so........taking a journey inside on a regular basis enables me to realise just how much I have within as my Soul takes the reins and leads me to who I really am.......... a Spiritual Being having many Human experience in this final journey & lifetime.
Blessings of Love Tara,Hugs ,Rosalie xo

---
Thank-you David And HannaH
November 22, 2011, 7:30 am
I am very happy that the message landed softly within your hearts ~
Thank-you for your appreciation, love Tara *~~

---
Thank You Tara! And So It Is!
November 22, 2011, 7:16 am
Thank you Tara! And so it is! We have a wonderful world inside and we can show it to the world with an unconditional love!
HannaH
---
Self-visitation
November 22, 2011, 3:47 am
I sure have visited myself and there looks to be more of that to come. Lovely message, thank you for sharing, Tara.