(read all about it here)
~*~
this comet keeps sprinkling its energies throughout the cosmos ~ what a spectacular sight to see ~ and such a beautiful namesake energy ...
appropriately for the creation of NEW EARTH ... never one to shun synchronicity ...
the timing of this comet ... it's name ... the BEAUTY it ...surviving a solar ☀ encounter ...
only to bounce back into the cosmos to bring such J❤Y to some many ... those that L❤VE the Stars✰ !!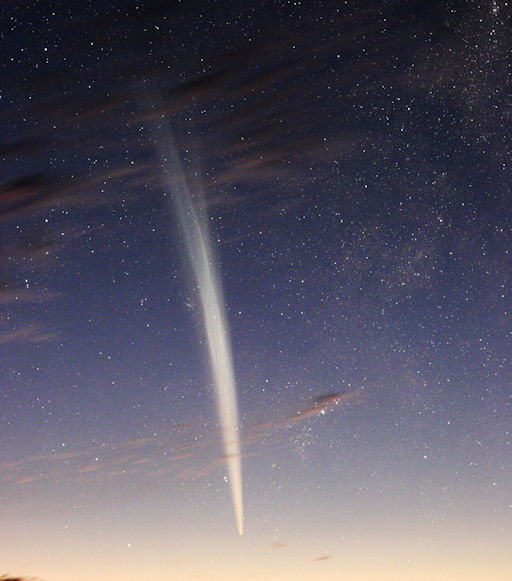 Holly ❤ Hugs
---
It Is A Sign From
December 25, 2011, 12:18 am
It is a sign from Heaven!
Comet Lovejoy reflected in the water of Mandurah Esturary near Perth, on December 21, 2011. Image Credit: Colin Legg.
Have a Happy, Happy, Love-Joy Holiday Season!
Love,
Soferia
---
Yes, Courtland!
December 24, 2011, 11:58 am
I too have been pondering this beautiful, cosmic, synchronicity called LoveJoy!!!
You expressed it All perfectly!! The heralding of LoveJoy. And so it IS!
---