Brightest Blessings!

~*~

It begins with a THOUGHT ~ ~ ~ a simple thought and it GROWS and GROWS More! It takes on many aspects / facets / perspectives and just GROWS like an atom that splits in two and then doubles and then quadruples and so on and so on ~

~*~

We do NOT have to DO ANYTHING ... the Light within GROWS Brighter and Brighter with each THOUGHT ~ no matter what that thought might be ~ ~ ~ We quickly realize ~ When we share/think LOVE * KINDNESS * COMPASSION * JOY * PEACE * PRAYER * COMFORT * in other words ~ SHINE OUR LIGHT ... We are SERVING the YOUniverse ~ YOU * ME * WE!!

~*~

Our Body Temples are changing Moment by Moment ~ there is NO FEAR in what is happening ~ it is a "natural process" ~ EVOLution (returning to our natural BEingness ~ LOVE)! Embrace each MOMENT as NEW!! Imagine each encounter, each embrace ... AFFECTS the ENTIRE Energy Field ~ there is NOTHING that is NOT being touched or affected by YOUR Frequency!! This is what is meant by "empowerment" ... You, your field of frequency, affects the Universe! ;o)

~*~

Our Heart is a magnet ... highly tuned to attract energy ~ mindful of this ~ KEEP your Heartspace Healthy ~ Wealthy and WISE!! Our THOUGHTS are the ENERGY FIELD TO OUR HEARTSPACE!! ;o)

~*~

We honour our Body Temples by nourishing them with Healthy foods (you know best what serves your Temple) ~ it is important to MOVE THE ENERGY ~ move the Chi through your Body Temple ~ Yoga * Stretching * Tai Chi * Walking * Dancing ~ I do Zumba and LOVE IT not to mention the benefits ~ cha cha cha ~ (I take a low impact class) ~ You will be pleasantly surprised to see how GOOD you feel when you MOVE the energy within ... circulating the energy (the endorphins) helps restore and maintain Healthy balance ~ and WATER is so so important to our BECOMING LIGHT BODIES ~

~*~
Sometimes when we feel exhausted and or stagnated ... it is because our energy is out of balance within ~ we are fine tuning our Temples and it's up to each of us to take care of our Divine Designs!! ;o)

~*~

We are not here to CHANGE anyone ~ to manipulate ~ to intimidate others to "what we "feel" they should or should not be" (that creates KARMA or MORE Karma) ... We are only here to Complete and Conquer our OWN SOUL CONTRACTS ... and as we do this ... we DO SERVE OTHERS ... by EXAMPLE ... by our own individual ways of BEing ~ others SEE our reactions, our non~reactions ... and that, many times, is the "spark" of Light that ingnites within another ... albeit, it is not up to us to "fix" others ~ as much as some of us would like to see changes in loved ones and friends ... by BEing WHO we are ~ by our vibrational values ... we ARE SERVING those same Souls.

~*~

It is SO IMPORTANT to HONOUR FREE WILL ~ if not, we accumulate more Karma that will ultimately need to be transcended or released! It is KARMA that HOLDS us here ... that keep us bound to the lower dimension ... freeing ourself by RELEASING * TRANSCENDING * TRANSMUTING * FORGIVING * JUST LETTING GO ~ ~ does MORE for our Vibrations than anything else ~

There is no wrong way or right way to your Journey ~ there is ONLY ~ YOUR WAY ~ Honour You ~ take moments along the way and Celebrate your milestones AND your detours ~ each serves your path!! You are your own BFF! ;o)

~*~

How many are noticing how you are no longer getting sick or perhaps a VERY short lived interruption of your health ~ this is because you have LET GO OF THE OLD ... YOU HAVE RELEASED SO MUCH ... not just from this Lifetime ... many lifetimes!! These past few months have been the "last tidbits or crumbs" as THEY share, to be let go of!! These "releases" were felt in numerous ways throughout the Body Temple ~

~*~
We cannot compare ourselves to others ~ each Soul is here individually ~ each path ~ unique, only to that Soul! What works for another ~ perhaps will be unheard of for you ~ this is where we TRUST our Soul to deliver perfectly, what comes before us!

Acceptance is key to Free Will ~ we accept the changes that we are able to create AND those that we are not ~

~*~

New Earth is here NOW ~ whilst we might not realize it in its full capacities ... when you are in PRESENT MOMENT ~ You are in 5D ~ consciousness has arisen ... globally ... albeit, some may not see it that way ... remember, you have only access to what is "released" by media outlets ~ ~ ~ the trustworthiness of those that share on blogs * youtube * communities like Here * this is where you KNOW and SEE the CHANGES ~ not to mention those that have not come forth to share their Souls, yet doing high vibrational tasks!

~*~
You see, there is NOT a Soul here, upon Earth Mother that is not affected by the vibrations that have fully engulfed and embraced our Planet!! There is NO separation ... us vs. them or "those guys" ... or the "others" ~ nope, EVERYONE * EVERYBODY * Earth Mother / Father Sun / Cosmic Universe ... are blanketing Us ALL ~ with incredible frequencies ~

~*~
There is a fear of leaving behind loved ones that "don't understand" ~ many will already notice a distinct difference in one's vibration when they are around. When we "detach" from someone or something in our life ... it does not mean that we stop Loving them ... or care about them ... it means our vibration no longer harmonizes with theirs ... it means that You still have the ability to share and be there ~ "by vibrational choice", you choose not to interact! And when this is impossible, We ACCLIMATE to their presence, their vibration ... without harboring ill feelings or angst (for some it might be difficult) your Body Temple will immediately share it's Feeling of this lower space for an extended amount of time! LOL ... I think we have ALL been in that space before and even some ... might now be in that arrangement ~

~*~

Have FAITH in YOU ~ TRUST YOUR SOUL ~ This is YOUR JOURNEY ~ YOU OWN IT ~ Don't let someone else tell you ... you "ought or naught" to be be doing this or that ~ BE WHO YOU ARE IN THE PRESENT MOMENT! Do what Makes YOU ~ YOUR SOUL SHINE and Your HEART SMILE ~ and if you fall down ... get back up and continue on ~ the road may be long ~ each step shines your LIGHT brighter and brighter!

~*~

You are most likely nearing a space of a different understanding ~ moving from dimension to dimension ... is exhausting ~ not to mention discombobulating (I swear that word was created just for this experience ~ LOL) ~ No matter what we are doing ... being ... sharing ~ ~ ~ ~ we are doing a WONDERFUL "job" ... think about it ~ if someone would have told you several years back that you would be CREATING A NEW WORLD in the New Millennium ... who would have thunk? Change, maybe ~ however, we ARE THE PIONEERS of NEW EARTH ...

~*~

I stand in AWE OF BRIGHTNESS that SHINES FROM EVERY SOUL!! I AM HUMBLED by this experience, thus this Journey!

~*~

This Journey is EMPOWERED BY THE LOVE WITHIN YOU ~ YOUR HEART and SOUL!!

Our Hearts, Our Guide ~ Our Souls, Our Strength!

We are BLESSED!

~*~

My Heart

shares with

Your HEART

ONLY LOVE!

courtland
---
Thank You So Much ~ Each Of
October 31, 2012, 12:25 pm
Thank You So Much ~ Each of You ... for your kindnesses ... as we venture forth into and upon our NEW Earth ~ it is by our Hearts and Souls ~~~ we Shine Love!
~*~
Each NOW moment. ~ catalystic ~ to our vibrations ~ our Soul!
We are SO BLESSED to BE!
~*~
Love ♥ Light Hugs!
courtland
---
Ahhhh Beautiful Shining Heart Sister..........
October 31, 2012, 6:03 am
Thank you , as always beautiful that shines from your heart, I agree all the way, Loving the Birth of our true, authentic Self , aligned with our Soul is all we need to go, listen to our Soul and it's purpose and we are on our way......... Love You xxoxoxoxo

---
You Are So Beautiful Soul
October 27, 2012, 5:35 am
Thank You for sharing! Returning Your Love Court!
jason
---
My Grandfather, Who Loves Me
October 27, 2012, 1:44 am
My Grandfather, who loves me dearly, likes the word 'discombobulated'. It is nice to see his Oneness in this message.
---
---
---
Brightest ThoughtFull Blessings Of Love!
October 26, 2012, 10:30 am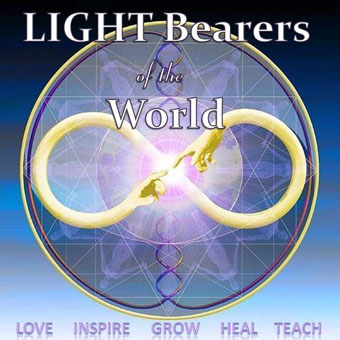 The Souls of people, on their way to Earth-life, pass through a room full of Lights; Each takes a Taper, often only a spark, to guide it in the dim country of this world. But some souls are rare fortune, are detained longer and have time to grab a handful of Tapers, which they weave into a Torch. These are the Torch-Bearers of humanity, its Poets, Seers, and Saints, who lead and lift the race out of darkness, towards the Light. They are the lawgivers and the Saviors, the Light-Bring..ers, Way- Show..ers and Truth-Tell..ers, and without them, Humanity would Loose its way in the Dark..... ~ Plato

~~in love and oneness, peter