Lightworkers Uniting For Support In These Challenging Times
Well Ms. Kitty, it's not what this Blog is about, but if i could, I would give you child support !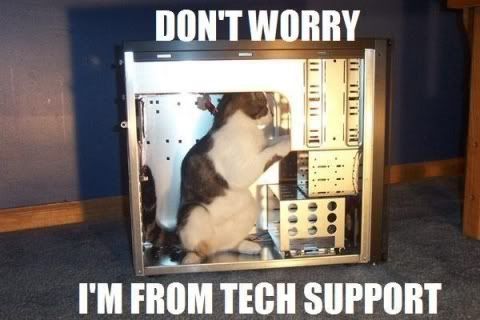 Great ! ! ! Now You can stay, just what I need ! ! !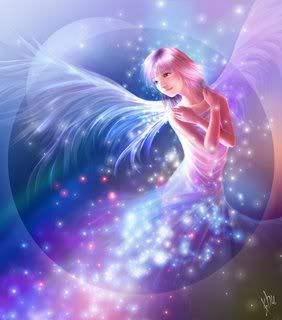 Well Dear Friends, the world has certainly reacted from, I think, the spiritual ramifications of the solar eclipse.
All of the turmoil that was brewing before this occurred has now heightened dramatically ! Europe is reacting
in each country very strongly to the austerity measures implemented, by massive riots.......everywhere!
The Hamas leader was assassinated today when his car blew up, and the US is still in deep doo-doo as well
with trying to balance their economy. These are just a short list, but the European countries are certainly in turmoil
over the austerity implications.
Everything seems, to me, to be coming to a head. Many things need to be sorted for people around the world to
be able to live in peace and to afford to live with at least the necessities of life. Then there is still the devastation from
Hurricane Sandy and many living very rough waiting for power and fuel, etc., and with a very cold winter as well.
After watching the news this afternoon, what occurred to me was our lightworker community here needs to come
together even more for support and spiritual kinship. We need to pull together to support those who are doing it
tough physically, and also for those who need emotional support as well. As most of us are empathics, we are
more than likely going to feel the global crisis even if living across the planet from what is happening.
For anyone in crisis or wants to share their plight, we have strong shoulders and big hearts, so please don't
feel you are whinging or weak if needing some emotional support. We are here for YOU, we are all family.
*~* Time for a Group Hug *~*
*~* Love To All *~*
---
"Dance...the Hidden Music Of
November 16, 2012, 10:10 pm
"Dance...the hidden music of the Soul."
Beauty aligned with vision, words and humor....Great! And WOW! Love, ~*~*~*ES
---
Thanks Karla
November 16, 2012, 5:22 am
Hi Karla, it feels like the physical body is being pummelled at the moment, lots of aches and pains
and heaviness. But, there are many worse off as you know, so being ready and able to assist
when they come here.
Love and big hugs to you dear Karla,
Take care, hugs to your Mum,
Tara and the kidz xox xox xox
---
Me Too
November 16, 2012, 12:52 am
Count me in!! I am feeling so tired and with some physical issues again, as well as a bit of a broken heart, but in spite of that I am very happy about all the blessings in my life and so I have enough light and Love to support. I will post in a moment a blog about other communities that need support in other realms, not only human beings and animals here!! Much love to everyone and thank you dear Tara <3[/vc_column_text][/vc_column][/vc_row][vc_row][vc_column][vc_column_text letter_spacing=""][/vc_column_text][/vc_column][/vc_row]
---
Hi Eva:)
November 15, 2012, 10:26 pm
Hi Eva, Yes, that too, for sure ~
Supporting All in Need,
group-hugs and uniting for support,
have a loving weekend Eva, Sat. morning here,
Tara *~
" Dance......the hidden music of the Soul. "

---
Tara --- What An Awe-some
November 15, 2012, 10:08 pm
Tara --- what an awe-some visual...takes my breath away! Love, ~*~*~*ES
---
This Is What It's All About!
November 15, 2012, 10:05 pm
This is what it's all about! A humongous HEART HUG to everyone on this site! As I replied recently to a blog, cross-pollination of thoughts, ideas and perspective is what enriches us all -- that coupled with a loving, supportive attitude. Blessings, ~*~*~*ES
---
Thanks Tom:)
November 15, 2012, 12:04 pm
Good for you Tom, thanks so much ~
love and namaste, Tara.

Enjoy your hikes, Tom ~
---
Thank-you Peter:)
November 15, 2012, 11:57 am
Much appreciated for your explanations, and I understand
completely now, in one thought !
It all comes together into one point of understanding.
The geometric symbols: the tree of life within the crystalline grid
is what it looks like to me. I have experienced both.
I will watch this a few times as there are words I'm not familiar with
on Earth. So happy you shared all of this, as it will also help
others who may need the explanations.
have a wonderful natural day,
much love, T. xox
---
MEOW....We Are Here...
November 15, 2012, 11:16 am
Thank YOU and blessings for BEing a part of this shift!
Since the butterfly now "knows" that it is a butterfly,
the little tiny imaginal cells
no longer have to do all those things individual cells must do.
Now they are part of a multi-celled organism—
A FAMILY who can share the work.

Each new butterfly cell can take on a different job—
There is something for everyone to do.
And everyone is important.
And each cell begins to do just that very thing it is most drawn to do.
And every other cell encourages it to do just that.

A great way to organize a butterfly!"
Thought so :)
Much gratitude and love...*...peter
---
---
---
Lovely Stella:))
November 15, 2012, 10:10 am
Hi Stella-Cuz, Yes, Techno kitty is free now, just pluck him/her off the page......lol+
Gorgeous words, aren't they? hehe
After watching the news, it was like everything is coming to a head, quickly!
So, first thing that comes to mind is all the folks around the world who will need support,
and many come here for it.
I almost used your group hugs pic., cute ! and those koalas hugging.........gorgeous cutie-pies !
I know that you'll be available for giving support, so Yippee, we have 3 so far counting Moi.
holding the light..........
much love dear sweet Cuz,
Tara and the barking kidz xox xox xox
---
Yes Peter:))
November 15, 2012, 10:01 am
Yes dear Peter, I know, just watching the play unfold, but also remembering
the many who do not have the 'whole picture' as We do ~
And the forests already echo with laughter, the forest is always happy !!!!! (big smile)
and now, from our forests here, the Whip Bird has arrived to inhabit our many trees
near the Coast ( Thrilled to Bits, blog) I think it has come to bring us back to nature.
The 'You' blog I have been pondering on all evening, and I cannot understand it, sorry.
My physical being has been stretched to the limit lately, affecting my brain damage,
and if something isn't written in a clear, straight meaning, it's too much for me at present.
Anyway, letting others know we are here for them,
big hugs and much love, T. xox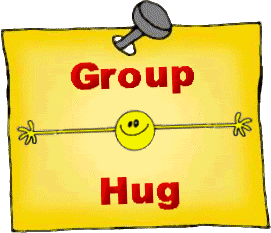 ---
X X
November 15, 2012, 9:56 am
Hi Tara! Can i borrow techno kitty please!
My laptop needs fixing and he looks like he knows exactly what he's doing!
Love your blog and Sensi's response
"There walks a lady we all know
Who shines white light and wants to show
How everything still turns to gold." (so true!)
and i LOVE group hugs and Lightworkers.org! X x X


---
GROUPHUGGG (((((((o)))))))
November 15, 2012, 9:44 am
And a new day will dawn for those who stand long
And the forests will echo with laughter.
There walks a lady we all know
Who shines white light and wants to show
How everything still turns to gold.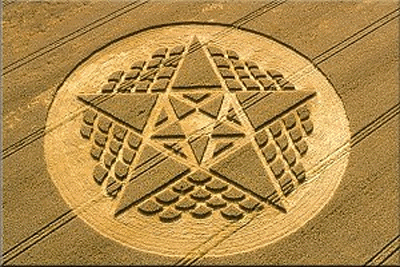 Re-Member:
This Final LifeTime Is The Recapitulation:
As Empath > Dreamer > Shaman > Magician,
YOU Are Healing
EveryThing
NOW.