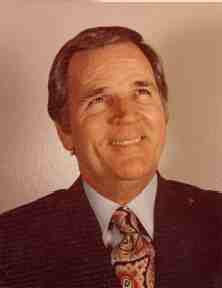 Oct. 23, 1912 - Dec. 7, 2001
.
.
Who was Charles F. Lutes?

Charles F. Lutes was the first person to enroll into the Transcendental Meditation program first offered by His Holiness Maharishi Mahesh Yogi in the Continental United States in 1959. Impressed with the meditation technique he received, Mr. Lutes teamed up with Maharishi and became a founding pillar of the Transcendental Meditation organizations. He traveled around the world five times with Maharishi Mahesh Yogi to open hundreds of meditation centers around the world. In 1969 he became a teacher of the Transcendental Meditation program.

Mr. Lutes had gained God Consciousness enlightenment after two years of practicing the Transcendental Meditation technique. He was one of the most advanced of Maharishi's teachers of Transcendental Meditation. Mr. Lutes was clairvoyant, a healer and a lecturer. He was also accomplished in many yogic siddhi powers.

Mr. Lutes preferred to keep a low public profile. Instead he traveled extensively to meet with his extended family of thousands of meditating friends. He used his spiritual gifts to help all those with the consciousness to receive him. He gave inspirational lectures on a wide variety of spiritual matters, and discretely performed numerous healings and assisted many of his friends with their personal problems. He maintained a 24/7 telephone hot line for anyone who wanted to reach him; and the phone rang off the hook. For over forty years Charles Lutes dedicated his life to helping people stay on the spiritual path.

Charles Lutes had a strong executive, command presence whose light filled the room when he entered. Although he held several titles of distinction in both the corporate business world and within the Transcendental Meditation organizations, he always wanted to be just known as "Charlie." His compassion, warmth and understanding, and jovial and casual demeanor immediately made anyone feel comfortable to be near him.