Global Circles Meditations 2nd August Sign In ~ Earth Healing
Earth Healing

Greetings, wonderful beings of Love!

It is my honour this week to be suggesting the Intent for Sunday's meditation.

I would love us to focus on Earth Healing.

Let us join in collectively channelling the healing energies into Mother Earth.

The following two steps are advice kindly given to me by HippyDude a while ago, I find them very effective:

Ask your Higher Self to connect you to the highest energy system for Earth Healing energy;
Keep your feet flat on the floor and focus 12 inches below the soles of your feet.
Feel Love and Joy as powerful energies start flooding in through your crown, allow them to flow through you, and into Earth through the soles of your feet. You may find that your heart chakra opens releasing the energy - allow, and watch the infinite Love as it gently envelopes the planet.

You may wish to go for a walk, be close to nature, dance, surround yourself with crystals - any way you choose to be present is perfect, as all of the above is only a suggestion. Listen to and trust your inner guidance.

I look forward to joining you all for Earth Healing.

We are One.

With Love and Gratitude,

Namaste.

Oidin

If you are new to Global Circles, please know that you are welcome. We come together in shared meditation, each in our own homes, and then we blog afterwards to share yet again. You can learn more about the meditation at:

http://lightworkers.org/group/49231/global-circles-meditations

---
Better Late Than Never~~ Hehe!!
August 2, 2009, 1:41 pm
Im in,,,,,,,,,,,,,,,,, cheers Bob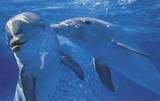 ---
I Will Be There
Lauren
Love
August 1, 2009, 11:06 pm
I will be there
Lauren
Love is the song
---
Count Me In!!!
August 1, 2009, 9:25 pm
Moonlight, i love that name, i am looking forward to giving this another try, i participated with the Fire of the Grid and had an incredible experience, and hope to be able to pull it off again. Found a whole new set of energies i didn't know i could have!
Can you suggest a candle color, i was going to include pink for love, what do you think?
Much Love & Light,
Lunissa
---
I'm There!
August 1, 2009, 12:58 am
I love these kinds of meditations :)
Namaste,
-Chelsea
---
---
:)
July 31, 2009, 3:57 pm
Thank you Oidin.
Looking forward to joining you. Great intent.
Namaste, Kate
---
---
---
---
---
With You
July 30, 2009, 12:51 pm
Beautiful intent, dear Oidin.
I'll be working this weekend, but I'll be with you, too.
Namaste and love
bill
---