RIP Melissa In Now At Rest............
Please join me in prayer for Melissa,
For her Family and Judy ,her best Friend has now become an Angel, she has gone home to be met by so many others who will always look upon
the family, especially her baby that is left with her Dad , Prayers and Blessings to all who feel their loss today but be always in the
knowing that there is no separation and that Melissa now is in Peace and has gone Home until we meet again.
---
XX RIP XX
February 10, 2010, 11:26 am
Thanks Rosalie for your lovely tribute to Melissa,now back Home x
My thoughts and prayers are with her family and specially her baby
and with Judy and family XX
---
Hello Rosalie & All
February 9, 2010, 9:00 pm
Just going to chime in here with all of you!
Actually she has not gone home yet.
She is still hanging out in-between her physical life and going home.
I feel her energy very strong and she is still very earth-bound.
And in connecting with her energy, I do not feel she is interested in moving on yet!
Actually in connecting with her energy, I feel very strongly she is interested in hanging around for a little while.
I feel very clearly, even though her life is over, she was not really and is not really, ready to let it go yet.
The thoughts you shared about her are very nice, and suggest something very beautiful.
But she has not moved on yet.
Of this I am absolutely certain!!
Rick
---
May Melissa's Soul Rest At
February 9, 2010, 4:35 pm
May Melissa's soul rest at Home now in God's sweet love. May her baby daughter always feels her love, strength, and protection. May her family and friends mourn gracefully in the knowing that she is wrapped in the sweet warm love of God and that we will all be together again someday<3 AMEN ~~~Sending my love, prayers, and energy~~~[/vc_column_text][/vc_column][/vc_row][vc_row][vc_column][vc_column_text letter_spacing=""][/vc_column_text][/vc_column][/vc_row]
---
Melissa
February 8, 2010, 9:02 pm
Love and prayers to you and Melissa's family at this sad time. From us all in Cornwall, England, Jo and Les.
---
---
Healing
February 8, 2010, 12:33 pm
prayers to mellissa her family and friends, may they continue to feel surrounded by her love, and may mellissa be met by love and in doing so find her acceptance xxx
---
((((((((...........Song And Shine............)))))))))
February 8, 2010, 11:31 am
May I add my Prayers, Love and condolences to dearest Melissa's family and friends at this moment of great Earthly loss, just as another Star appears to shine so brightly at each night time or when we hear the morning chorus we can still touch dearest Melissa's wondrous Heart, as her beautiful gifting and Loving Brightness shines 24/7/365 and will never be left to not be continually heard to Sing and seen to Shine both with us and in us for One and All, Love and Peacefulness, Johnnny xoxoxox.....I bow my head.........
---
Godspeed Melissa. Meslissa
February 8, 2010, 8:07 am
Godspeed Melissa. Meslissa will get her answers to the reasons for her life. She is now safely surrounded by love. Prayers for her little girl to grow up and remember her mother who loved her very much.
May God bless this family.
Nebula
---
May God & His Angels Surround
February 8, 2010, 1:33 am
May God & His angels surround the family with love, peace & comfort.
Sweet angel come and visit me,
for I look to you for love,
your love keeps me safe and warm.
Your love is comfort to the home in my heart.
Love n' light
ClearSeeing.
---
Another Angel Gone Home
February 8, 2010, 1:01 am
May all the angels wrap her family in their loving wings. To comfort and send love to them.
May they little angel be visited and watched out by her loving mom spirit and May all find peace.
My heart and healing prayers goes out to all of them
Angel hugs
---
Melissa Is Free
February 7, 2010, 11:39 pm
~~*
*~~*
~~~~~ Another Beautiful Angel returns Home
~~~~~~~ God Bless her and her family and give them comfort
~~~~~~~~~ Let's celebrate her triumphant return Home after a courageous battle
~~~~~~ God Bless You Melissa, you deserve all the bliss and love you are now dwelling in.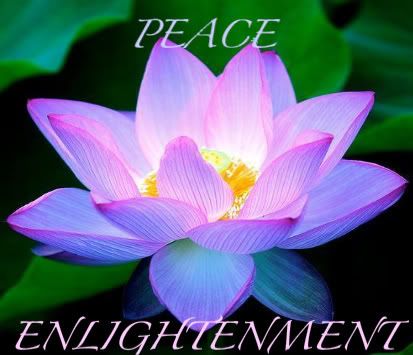 ~~~~* Blessings and love from Tara. xoxoxoxox *~~~~~~~*
*~~*