AN OPEN LETTER TO THE LIGHTWORKER COMMUNITY. JUNE 23nd 2023
Greetings Lightworkers!
I hope this post finds you doing awesome. These are certainly interesting times we live in, big revelations unfolding and I am sure there is more to come.
I'm writing to you to express a call for assistance. Over the last few years, I have made numerous attempts to rebuild and re-establish LIGHTWORKERS.ORG as a thriving community as it once was. I have had numerous offers of assistance that led to varying degrees of success to make this a reality. I have trialed different Social Media systems, various software platforms, and different people.
Unfortunately, none of these strategies have been successful enough to keep the spam bots at bay, backdoor system vulnerabilities secure and the site stable and online.
I quite often receive emails asking me WHEN and HOW Lightworkers.org will be back. Sometimes more demanding requests too, which I do appreciate. I would like nothing more than to see this happen, as I really do feel it's needed. But it's a big job and not something I can't do or manage myself. After all, it takes a community to build a community.
The original site once had a thriving community of 50,000+ people. Receiving over 10 million visits per month, and over 500,000 pages of content. As a free resource, the site wholly relied on donations and Google ads to cover the running costs, with the bulk of the software development handled by Myself and my co-admin Peace. With Lovelight and a host of other amazing moderators to keep an eye on spam and malicious content.
But then In 2013 Google Suddenly Demonetised/Withdrew all Google ads on the Site. They claimed the site contained offensive material! Discussion with Google services at the time provided no further evidence or links to such material. We were speaking to a stone wall. After changing to Ad revenue from Clickbank ads, we managed to keep the bills paid, but then Google once again Slapped the highest ranking spiritual social community on their own search engine with a RED SCREEN WARNING that Lightworkers.org contained malicious software and that visiting the site posed a severe security risk and could be dangerous.
Despite our best efforts and ZERO feedback from Google, visits to the site plummeted, we searched high and low, looking for any such risks, threats, or malicious code in the system, and found none. No matter what browser visitors came to the site via, the RED SCREEN OF DEATH would throw them off.
Unfortunately, at this time my Co-Admin Peace had to leave the project due to other life commitments. And I attempted a revival using WordPress integrating with the original Drupal Database. But even still completely overhauling the system to a whole new code base, It took 2 years before the Red Screen just one day disappeared. But the system as it once was, was no more.
After much soul searching and promoted by my inner guidance I am writing this to all of you, those members of the community who still check their email addresses. To see, who amongst those once 50,000-strong members would like to be part of a system rebuild!!
The technology has shifted and upgraded and I believe with the right support and cooperation we can once again build something really magical that the world needs right now. Coming full circle back to our original code base but updated 10 years later to the latest DRUPAL, OPEN SOCIAL, and OPEN SOCIAL MOBILE App. I believe we can bring it back, slicker, lighter, and even brighter than before. With some great Mobile Upgrades. From the Welcome Wall to the voice chats, monthly webinars, and collective meditations right down to the live on-the-ground retreats and gatherings.
If this is something of interest to you, and a project you feel is worthy of your energy, I would love to hear from you. Please start by filling out the following form.. It takes only a minute and will help me keep a database record of everyone's replies and intentions.
Expressions of Interest LIGHTWORKERS.ORG Rebuild Team: https://bit.ly/lw-2023
Thank you! And I look forward to hearing from those of you who feel the call.
Much Love,
Adeon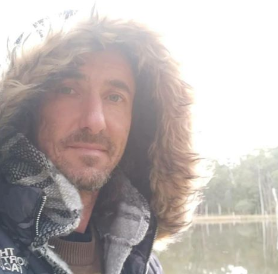 Our mission at Lightworkers.org is to provide a transformative online platform for individuals seeking spiritual growth, healing, and enlightenment. Through our community, we offer a supportive space for people to connect with like-minded others, access valuable resources, and explore new ideas and practices.

Our platform features a diverse range of content, including articles, videos, podcasts, and courses, all curated to support individuals on their spiritual journey. We believe that by providing transformative information and resources, we can empower individuals to unlock their full potential, awaken to their purpose, and make a positive impact in the world.
We are committed to fostering a community that is inclusive, respectful, and supportive of all individuals on their unique path toward personal growth and spiritual awakening. At Lightworkers.org, we are dedicated to being a trusted source of information and inspiration for those seeking to live a more enlightened and fulfilling life, as well as being a force for spiritual awakening in the world.