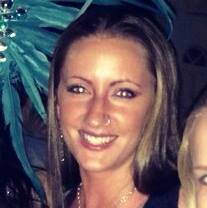 SOMETHING AMAZING!
I was led to Adeon through an old friend that knew my long history and personal battles. I've come from a strict religious upbringing which gave me a very narrow worldview from childhood. My adult life has led me to question the organized religion of my family and find my own beliefs. My mind has been opened and my acceptance of the divine order of the universe is beginning to grow.
Adeon has guided me gently and safely to find my path and my truth. With his deep understanding of the sacred role he performs, he humbly allows me the time and space to have my own unique experience in a safe, loving, and comfortable environment.
A burning question in my mind after dismissing my childhood faith revolved around my fears of death and nothingness, of ceasing to exist. The thought would cause me chronic anxiety and depression. Losing loved ones has been unbearable. After the experiences Adeon has facilitated, I feel at peace knowing everything that has and always will be ok. I know my experience may be different from anyone else, but I hope everyone can share the peace and comfort I've been given.
If you are curious, bring your open mind to Adeon. He will gently guide you towards an open door, then it is up to you to trust that everything is going to be okay, you can take that last step.
Having been back a handful of times, I hope to meet you there to be a part of your experience. Everyone I've met here has shared in something amazing and I know you will too. Peace and love xo
Bethany
Melbourne, Victoria, Australia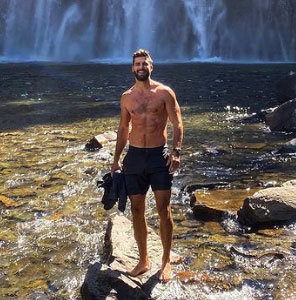 This experience undoubtedly changed my life for the better
I had the privilege of attending a Special Operations veterans retreat in The Sonoran desert with Adeon. I came to release what didn't serve me, so that I could be of better service and improve my connection with the Universe/God. I got Exactly what I needed, including the best year of my life
Adeon is an absolute master. A true rockstar of the spirit world. He guided us with so much grace and compassion, giving all of himself so as to ensure our safe passage to healing, eternal bliss and perfect love. This experience undoubtedly changed my life for the better—all of our lives—and I am forever grateful. Thank you Adeon.
A 5-Star experience
I have had the honour of participating in a number of Shamanic Journeys with Adeon more than a dozen times and I feel each time is A very unique experience.
It is always a 5-star experience with amazing facilitators and I have gained much clarity, lightness & trust within my body. I do highly recommend this experience to many people, but only the very brave seem to step up & forward for this incredible work. I'm sooo grateful. Do It, 100%
Huge Breakthroughs
I first attended one of Adeons retreats in 2018, and have since participated in many more!
Adeon facilitates these retreats with complete humility, integrity, and presence. I always felt completely safe, secure, and comfortable under his care and guidance.
I was experiencing serious health issues as well as a lack of purpose and clarity in my life and have since had some huge breakthroughs and learned so much since working with Adeon. For starters, his values and perceptions have definitely rubbed off on me and I feel that his guidance has played a massive role in my growth and evolution as a person. The chronic health symptoms that were holding me back have since shifted drastically. I really feel a lot better in my mind, body and emotional state. I have more clarity, insight and a deeper connection with my own inner guidance. I've developed a greater appreciation for life and connected with a beautiful community. I am so grateful for the selfless and life-changing work Adeon does and for the previous time that I have spent with him.
I would highly recommend that other people join one of his retreats or workshops.
If you are interested in expanding beyond your current limitations, beliefs or conditioning then this is for you. I honestly can't think of one person I know who wouldn't benefit from doing this work with Adeon. Aho 🙏💕
Skye
Melbourne, VIC, Australia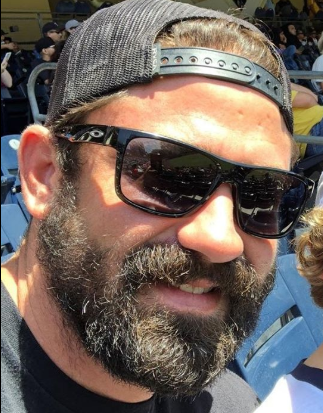 A truely magical healing experience
I attended 2 of Adeon's magical healing ceremonies and have seen others healed as well as myself dramatically.
I was completely suicidal and had PTSD and dying inside from child abuse. I was looking for any kind of answer or change as I also had lost faith in society.
A truly magical healing experience. Adeon's demeanor and personalization to each person in healing is extremely special and powerful. I felt like it was a true homecoming from being at war and being scared my whole life.
I went from wanting to end my life to wanting to be a lightworker and fulfill my true purpose in life. I have found God, given forgiveness to all including my parents. I don't have any night terrors any more and went from 2-3 hours a night of sleep to 7-9.
I can recommend Adeon and his work 1000%
Trust your heart and surrender. Sometimes I feel anxiety before one of these sessions, it's like jumping out of an airplane and learning all the lessons of your life on the way down.
Dear Prime, Thank you so much for your words and support. Its been an incredible honor working with you and all the brothers out there on the front lines of consciousness. To all the Rainbow Warriors out there! Lets do this! - Adeon
If you would like to Transform your life in the most profound way and join the Sacred Journeys Team of Lightworkers in MEXICO September 2023 enter your name and best email address and we will send you all the info.
From the West Coast of the Sonora Desert to the East Coast peninsula of the Yucatan Jungle. Meet the tribes, elders, and the true magic of your divine soul, heart to heart, eye to eye. Welcome to Sacred Journeys..
Join Now for instant access to all the info including our LIVE chat group and next Online ZOOM Q&A Video Call with Adeon.
*NOTE: The Information Email will be sent immediately. If you cant see any email in your inbox please check your spam/junk folder and approve the email.